LG's novel 16:18 aspect ratio DualUp Monitor goes on sale
By Mike Wheatley
- 19 June 2022
LG Electronics' innovative new DualUp Monitor shuns the wide-screen design that's become so popular in the display world for something altogether different. From corner to corner it measures 27.6 inches with an unusual 16:18 aspect ratio.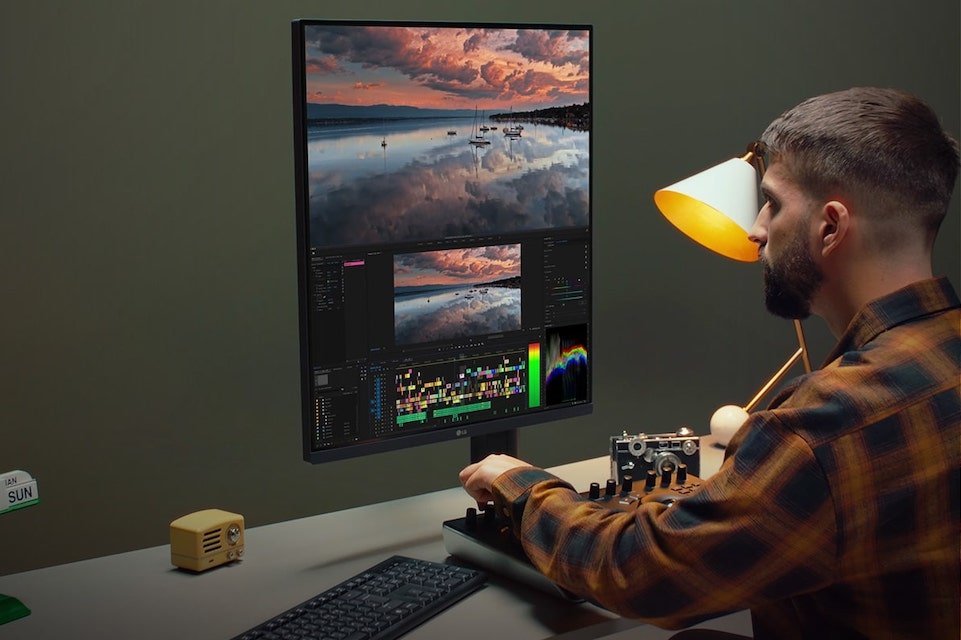 The name DualUp gives us a pretty good indication of how LG thinks this display should be used. The key feature is its unique "split view" function that makes its possible to display two separate views at once, one atop of the other. The company says it should be ideal for people who need to multi-task.
Essentially what the DualUp does is it doubles the available screen real estate by widening the display from top to bottom. As such, it has the same space as two 21.5-inch monitors sitting side by side would have, the company claimed.
LG Electronics first showed off the concept back in December amid its preparations for the Consumer Electronics Show, though at the time it didn't say how much the display would cost. Now we know it will have a fairly reasonable price tag of just $699.99 in the U.S.
It's a pretty decent display in terms of its specifications, capable of handling most kinds of work. It comes with an LG Nano-IPS panel and offers 2,560x2,880 resolution, or what's known as "Square Double QHD". The monitor has a 60Hz refresh rate, with built-in speakers that provide punchy sound, LG assured us. What's more, it's rated as a HDR10 display. It tops out at a maximum of 300 nits brightness and boasts 98% coverage of the DCI-P3 colour gamut.
Another nice touch is the adjustable stand that's able to rotate, swivel, tilt and bring the screen forward or backwards, according to the user's needs. The stand can clamp to most desks and tables, and enables tilt, swivel, height and extract adjustments.
Added to that, there's an ambient light sensor built into the display that automatically calibrates the optimum brightness level based on the surrounding conditions. As for connectivity, the LG DualUP supports USB Type-C with up to 90 watts power delivery, which makes it simple to connect an external device such as a laptop, charge devices, and more besides. Other options include a multiport for HDMI, DisplayPort and USB 3.0.
"A CES 2022 Innovation Award winner, the LG DualUp Monitor is a product that revolutionizes the way creators and developers work, combining stacked dual monitors to create a single one," the company said. "The innovative Square Double QHD (2,560 x 2,880) resolution monitor offers the same screen real estate as two 21.5-inch displays and has a vertical split view function that lets users see more in one glance, making it a multitasking powerhouse. It offers peerless picture quality, powerful performance, customizability, and most of all convenience."
The company reckons the unusual form factor enables more productivity and creative possibilities, together with ergonomic benefits as it helps to reduce "side-to-side head movements, the main cause of neck pain." The assumption then is that the up-and-down head movements the LG DualUp would encourage are somehow better for people's health. For those who require multiple displays at their work desk, the LG DualUp should certainly make it easier to do two things at once, enabling someone to edit videos perhaps, while simultaneously keeping a close eye on their email and communication apps such as Slack.
LG said the DualUp is available in the U.S. and Europe now, with more countries to follow later.