LG to launch Fitness Candy TV app for home workouts
By Mike Wheatley
- 2 July 2022
LG Electronics has said it will launch a new application called Fitness Candy, rivaling Apple, Peloton and Samsung Electronics in their efforts to transform the TV into a home fitness center.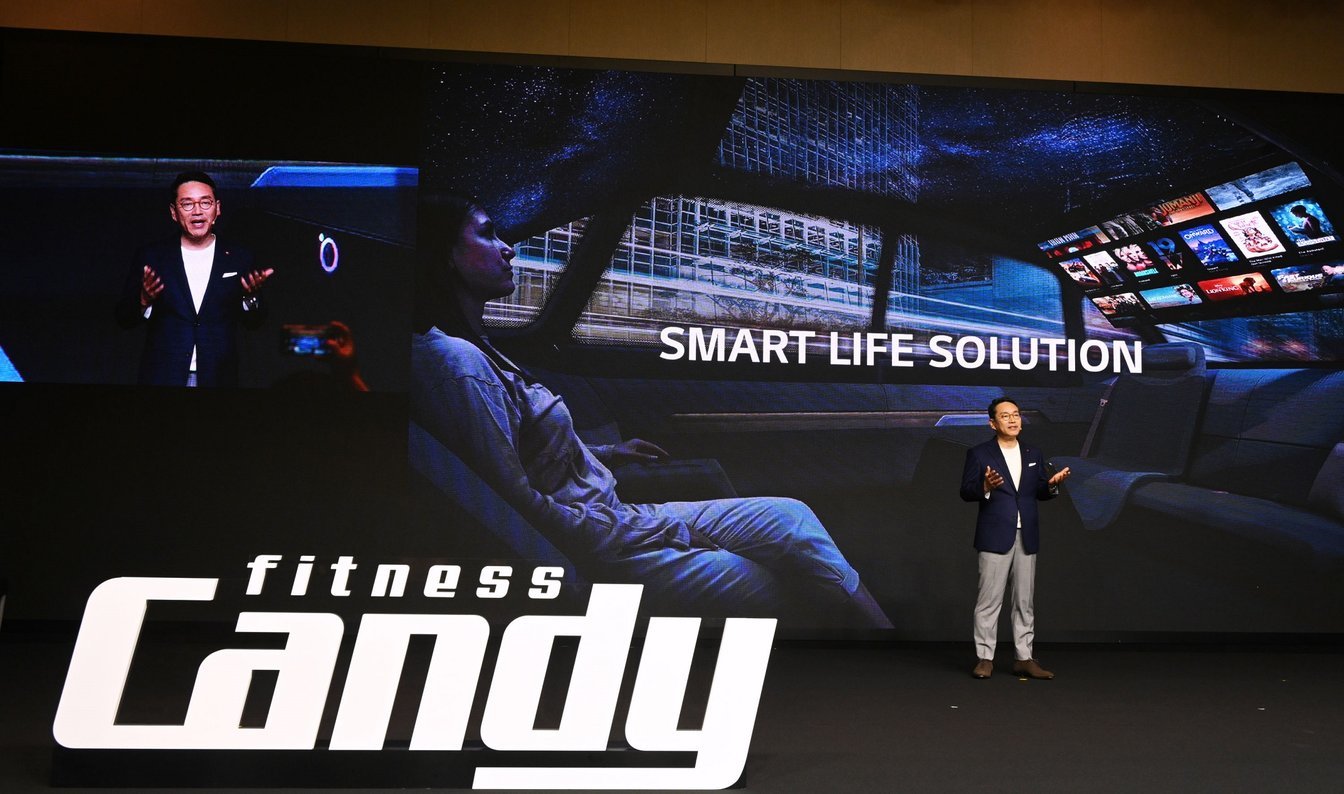 Designed in partnership with SM Entertainment, the Fitness Candy app will work with companion devices such as smart cameras, resistance bands and exercise bikes. It's designed to compete with popular apps like Apple Fitness Plus and Peloton Guide.
The application is billed as a "comprehensive lifestyle platform" that will offer content, services and related products that aim to support people's health and fitness needs at home. It will be available on smartphones as well as LG's smart TVs, and incorporate data from numerous third-party exercise devices. For now, LG has only confirmed it will launch in South Korea in September, but it's expected to be made available in other countries later.
Among the training programs it will offer are those focused on strength training, core strengthening, high-intensity interval training, dance, stretching and meditation. There will be new sessions added in each category every week, with the app also providing access to related content such as sport shows and documentaries, plus dietary content and stress relief. LG stressed that there will be "a variety of new devices that can be linked to its app, allowing users to enjoy content more effectively." For instance, it will work with a device that can recognize and track user's movements via LG's AI camera and "Internet of Things" platform.
The offering may well sound familiar to users of the Peloton Guide, which is able to track fitness fan's movements as they copy the trainer on screen and gauge the outcome of each session.
LG's partner SM Entertainment is a South Korean music production company whose top talents include K-Pop stars like Red Velvet and WayV. Its role will be to provide the background music for various training sessions offered by the app.
The entrance of LG Electronics into the nascent field of TV fitness comes as one of its rivals in the space is reportedly struggling. Peloton was originally a big hit at a time when many people were stuck indoors due to the pandemic, and could barely keep up with the demand for its expensive exercise bikes and treadmills. However, with people now returning to physical gyms, its sales have reportedly dried up.
LG's decision to enter the space at a time when interest appears on the wane will be made harder still due to the competition from Apple. The iPhone maker has emerged as one of the biggest players in interactive workouts since kicking off its partnership with Nike way back in 2006. The Apple Fitness Plus app launched in late 2020 already has a solid and loyal following due to its integration with devices like the Apple TV 4K and Apple Watch Series 6.
While LG will benefit from its association with some top K-Pop stars, at least in its home nation, it will also need to deliver the slick, integrated Apple-like experience that many fitness fanatics have come to expect.