LG Targets Commercial Display Segment With More Transparent OLED Panels
By Mike Wheatley
- 13 August 2019
LG Display is planning to ramp up its production of transparent OLED panels and other premium features such as interactive touch technology on its commercial displays as it bids to extend its leadership in the industry.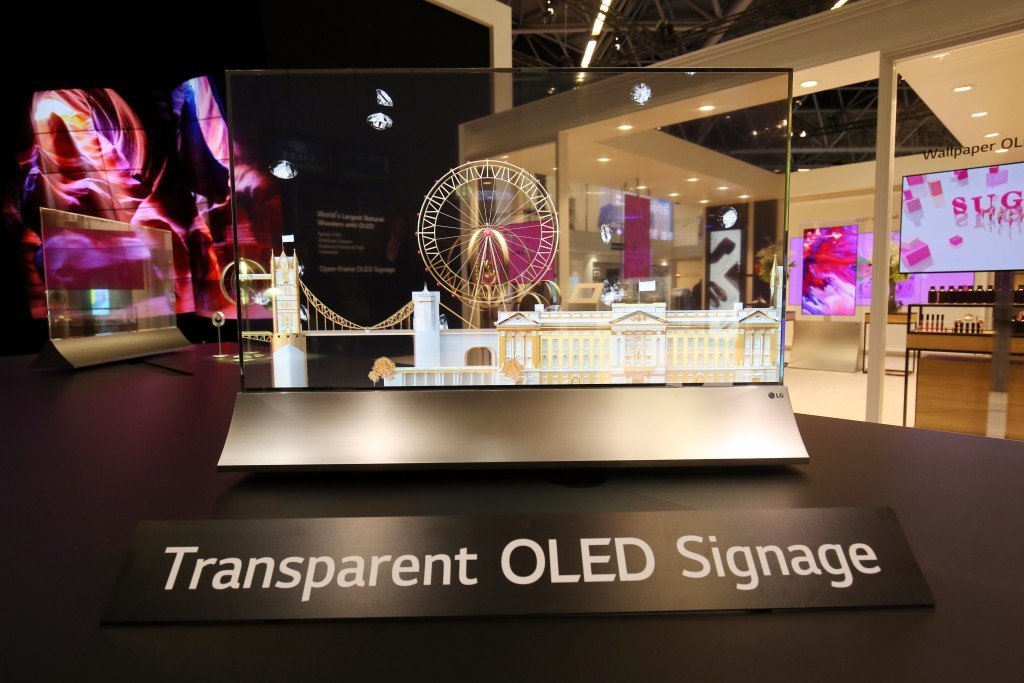 South Korean news website Pulse News reported last week the company is looking double its production of transparent displays by the fourth quarter of this year. And it will continue to increase shipments in the years to come, the report added.
Transparent OLED panels are becoming increasingly popular for commercial applications as they can be used to show different information on the front and back of the display. They can be used in shop windows and exhibition spaces, or even be built into building facades.
LG Display's in-TOUCH technology meanwhile is already widely used in smartphones, but larger touchscreen displays are relatively uncommon due to cost constraints and technology limitations. However, the company wants to change this as it says its customers have requested touchscreen capabilities for more convenience. The biggest advantage is it would make it easier to handle "unstructured information" on screens installed at commercial buildings and public locations.
LG Display sees its commercial display business as one of its biggest growth prospects, alongside the automotive display panel industry. It currently has a 39.7% share of the commercial display market according to IHS Markit data, which puts it in pole position. But it has ambitions to extend its market share to over 50% by 2020, The Pulse reported.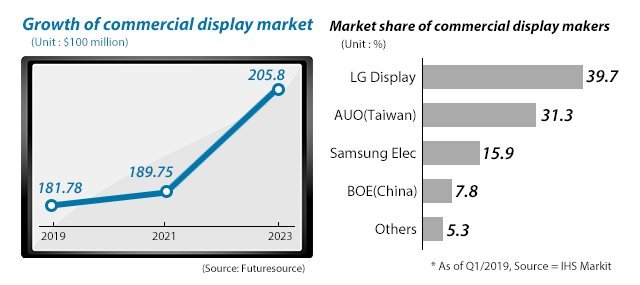 The company's effort to corner the commercial OLED display market comes at a time when it's doubling down on OLED within its consumer business too. LG Display is shifting away from LCD panel production, which is becoming less profitable due to competition from China. At present, around 20% of its TV display panels are OLED, but it wants to increase this share to 30% by the end of the year.