New LG OLED Firmware Update Fixes HDR Luminance Fluctuations
By Vincent Teoh
- 26 December 2018
LG has started pushing out a new firmware update to fix the HDR luminance fluctuation issue that affects the South Korean brand's 2018 OLED TVs with Alpha 9 processor. The UK version of the firmware will also add HLG (Hybrid Log-Gamma) HDR playback for the stunning-looking Dynasties series on BBC iPlayer.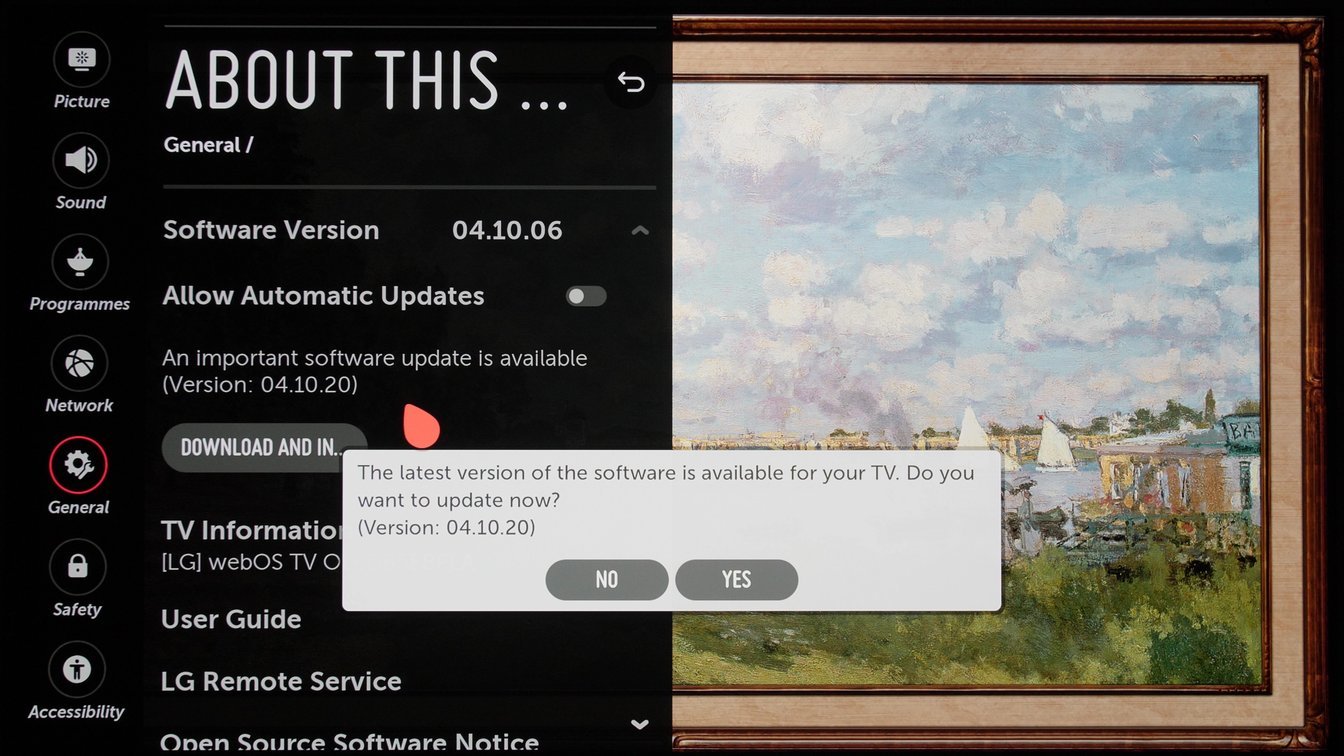 The new firmware version is 04.10.15 globally, whereas for the UK, the firmware version is 04.10.20 due to the addition of HLG HDR playback. Staggered rollouts have started for both versions, so lucky owners should be able to enjoy the improvements on their LG OLED TVs soon.

The specific problem fixed by firmware 04.10.15 is luminance instability during HDR playback affecting LG's 2018 OLED televisions carrying the company's most advanced Alpha 9 chipset, namely the C8, E8, G8 and W8. What happens is that whenever there's a scene cut from high APL (Average Picture Level) to low APL, and vice versa, there is a lag in the overall luminance, causing a delayed dimming or brightening effect which can prove distracting to eagle-eyed viewers.

We briefly tested out the new firmware on an LG E8 OLED TV, and can confirm that the HDR luminance fluctuation issue has now been eradicated without any apparent ill effects. Previously affected scenes from The Punisher and Altered Carbon on Netflix, as well as Season 1 Episode 1 of The Grand Tour on Amazon Prime Video now look completely stable with outstanding contrast and colour rendition.

In addition to stabilising the HDR luminance levels, firmware version 04.10.20 for the UK also restored HLG HDR playback for the popular David Attenborough documentary series Dynasties on BBC iPlayer. When the series began airing in November, owners of LG's 2018 OLED TVs including the B8 were surprised to find that their sets could only play the series in UHD but not HLG HDR. This has now been rectified with the latest firmware update, so owners can enjoy the programme in glorious high dynamic range before it expires.