LG Electronics TVs get 3 months free access to Google Stadia
By Mike Wheatley
- 5 August 2022
Google is teaming up with LG Electronics to try and get more people interested in its struggling video game streaming service Stadia. It has just announced it will give LG TV owners a free, three-month trial of Stadia Pro.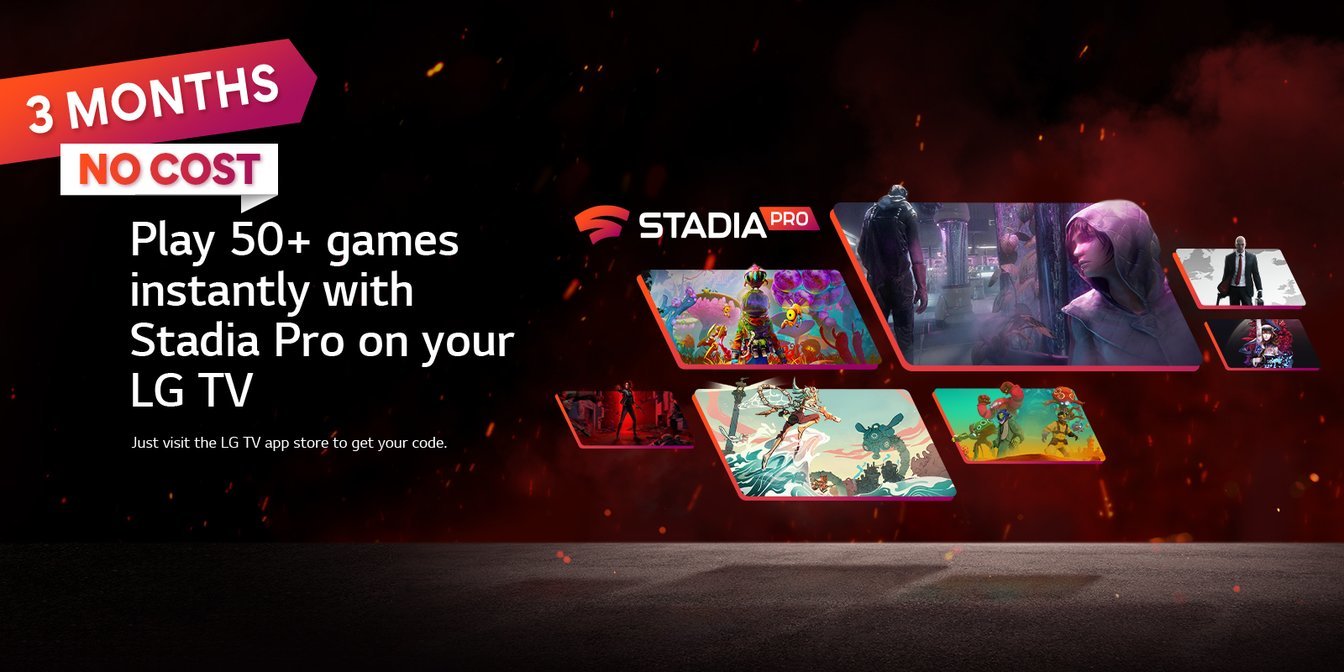 The promotion is available now and applies to numerous LG TVs that are running webOS 5.0 or higher. Better yet, it's being offered to both new and existing TV owners, LG said.
To claim the free access it's pretty simple. Go to the LG store, find Google Stadia and click on the Stadia Pro offer. Then, scan a QR code on your phone and provide a payment method if you don't already have one linked, and you'll be good to go. Note that if you don't intend to pay for the service after the three month trial is up, you'll need to cancel the subscription manually to prevent it auto-renewing.
With Stadia Pro, LG TV owners will have instant access to more than 50 video streamed games, including hit titles such as Assassin's Creed: Valhalla in 4K HDR, with support for immersive 5.1 channel surround sound. Note that you'll need a compatible games controller and an internet connection of at least 35Mbps to play the games.
LG first introduced the Google Stadia app on its smart TVs late last year. Google Stadia provides two levels of membership. The Standard offer provides free access to game demos, meaning you can test a game for about 60 minutes or so. Stadia Pro meanwhile costs £8.99 a month and allows users to add a host of games to their library each month.
LG explained that the offer is available to LG TV owners in 22 countries where the service is supported, including the U.S., U.K., Canada, France, Italy, Germany, Austria, Spain, Sweden, Switzerland, Denmark, Norway, Finland, Belgium, Ireland, Netherlands, Poland, Portugal, Czech Republic, Slovakia, Romania and Hungary.
LG does of course make some of the best gaming TVs around, with its latest OLED models supporting features such as 4K at 120H, Variable Refresh Rates and Auto Low Latency Mode. With regard to Stadia, LG TVs support game streaming in 4K HDR at up to 60HZ only.
The three-month offer is available until January 31, 2023 in the U.S., but the date may differ in some other markets.
For those who lack an LG smart TV, they'll be pleased to know that Google has separate offer that allows anyone, with any supported TV, to access Stadia free for one month. The Stadia app is available on most kinds of Smart TV, including many Samsung Electronics and Sony models, for example.