LG C1 and G1 OLED TVs get support for Dolby Vision 4K120Hz gaming
By Mike Wheatley
- 29 June 2021
LG Electronics has just announced that its high-end 2021 OLED TVs are the first in the world to support 4K120Hz gaming in Dolby Vision HDR following a new firmware update.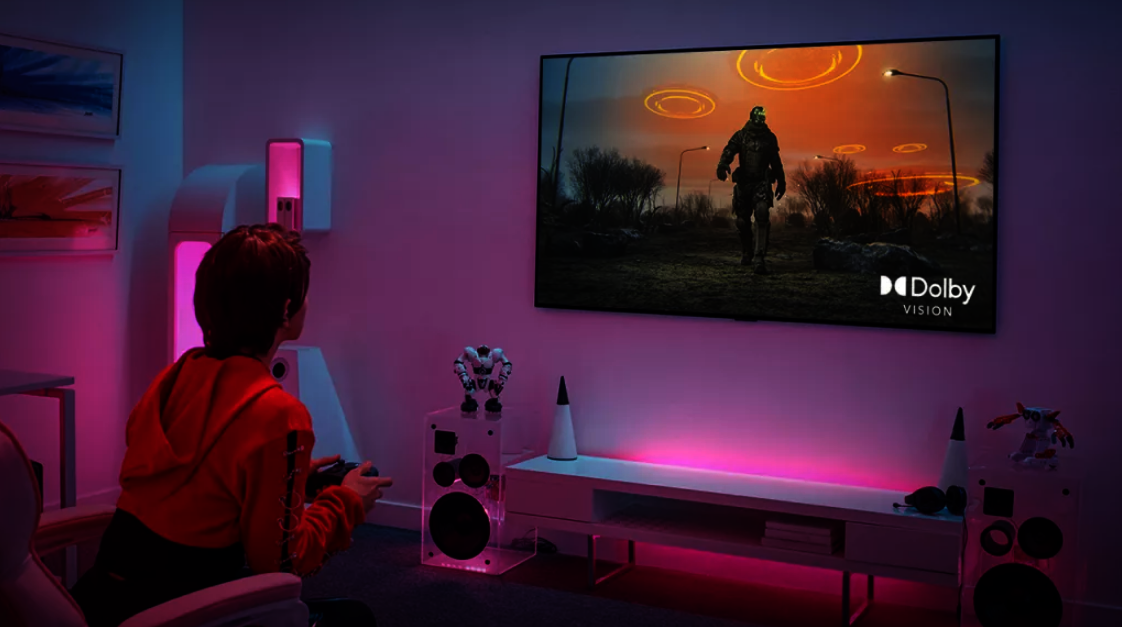 It's big news for anyone with a new Xbox Series X or Series S console that also owns a top-of-the-line LG OLED TV. Dolby Vision is a dynamic HDR format that analyses shot-by-shot metadata in content to enhance the colour and contrast of the picture on screen. Dolby Vision is common in the latest movies and TV shows, but it has only just made its way into the world of video console games.
Microsoft has promised to bring Dolby Vision gaming to its new Xbox consoles later this year, and a limited number of alpha testers – so called Xbox Insiders – have been helping the company iron out any kinks since last month.
The Xbox Series X and Series S consoles recently received an update in the form of a new check in the Xbox 4K TV Details page, which informs users which formats their TV is able to handle. The page now shows users whether or not their TV can support 4K 120Hz gaming in Dolby Vision. Up until today, no TV was able to pass that test.
LG has changed that with today's firmware update, which ensures the company remains well and truly at the forefront of video gaming. The update makes the LG C1 and G1 OLED TVs the only ones in the world that currently support 4K 120HZ in Dolby Vision gaming on the next-generation Xbox consoles.
The company said firmware version 03.15.27 is rolling out now, and also brings another new feature. The Game Dashboard is basically a gaming settings overlay that users can summon while they're in the middle of playing a game. From there, they can tweak the setting and switch between different modes without needing to interrupt the on-screen action.
LG promised a number of other models in its 2021 lineup will also get the firmware upgrade and the ability to play games in Dolby Vision a 4K 120HZ. They include the 8K OLED Z1, the QNED Mini LED QNED99 and NanoCell NAN099. Those models will get the upgrade sometime next month. In addition, LG has said it's looking at bringing Dolby Vision gaming at either 120Hz or 60Hz to some additional 2021 and 2020 models.
Of course, it's worth pointing out that the firmware upgrade is largely meaningless for anyone who doesn't own a new Xbox console already. And even if they do own an Xbox, unless they're also a member of the exclusive Xbox Insider club, they won't see any benefits just yet.
There's also the issue of there being very few Dolby Vision-capable games available on the Xbox at present anyway, though it's believed the capability will eventually become a staple of most top titles. The upcoming Halo Infinite game, as a flagship Xbox Series X game, will almost certainly support the format, though it's not clear if it will do so at launch.
In any case, LG OLED C1 and G1 owners will no doubt be pleased to know that their TVs are indeed future-proofed, and will be able to support the new format when it slowly begins to emerge in the real world.
PlayStation 5 console owners should be aware that their console doesn't support Dolby Vision and that Sony doesn't appear to have any plans to enable it any time soon. As such, they might be better off going for a Samsung Electronics TV instead, given that company is rumoured to be working on bringing HDR10+, a rival format to Dolby Vision, to consoles including the PS5 and the Xbox Series X.