JVC's 4K Projector Range To Get HDR10 Performance Boost
By Mike Wheatley
- 9 September 2019
JVC announced last week its preparing a significant firmware upgrade for its DLA-NX9, DLA-NX7, and DLA-NX5 4K projectors. The upgrade will be rolled out in October, improving the projector's HDR10 performance by adding frame-by-frame analysis and better brightness adjustments.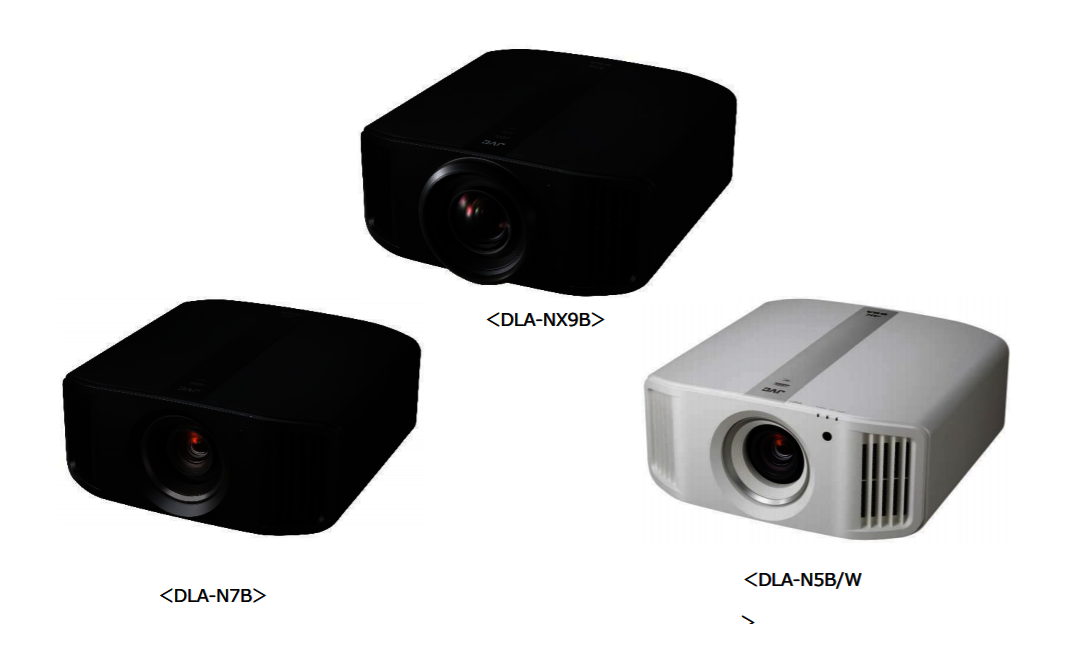 The firmware upgrade comes with JVC's new Frame Adapt HDR function, which is able to optimise the brightness, colour and contrast levels on a frame-by-frame basis, as opposed to scene-by-scene.
Previously, JVCs projectors all relied on a fixed setting that was unable to deliver the most optimal image quality. Frame Adapt HDR works by analysing each frame to discover the peak brightness for each, using a proprietary algorithm. It then makes corrections and adjusts the dynamic range to generate the best possible image. At the same time, it also analyses the hue and level of saturation in each scene, making corrections to reduce colour loss.
The net effect of this should be a noticeable improvement in image quality, much "closer to what the human eye is capable of seeing", JVC claims. It says viewers can expect deeper blacks and enhanced colour in dark scenes, while brighter scenes should show a higher peak brightness without any colour loss.
JVC said the feature will work with all HDR10 content, even if it doesn't provide any brightness metadata. That's because Frame Adapt HDR analyses the input of the HDR10 signal itself rather than relying on the metadata provided, as many older algorithms do.
The company has also upped the gamma processing accuracy of its algorithm to 18-bits, compared to the 12-bits that was used before. What this means is that gradation performance has been "dramatically improved", reducing the banding effect on bright parts of the image, and the crushing of dark portions.
"This provides accurate, smooth gradation along with higher average peak level brightness and increased colour saturation, which has previously been a challenge with HDR content," JVC said.
The new firmware will also introduce support for 16x9 content when using a Panamorph Paladin DCR lens, which is used to add more pixels to the projected images. According to JVC, with the upgrade it will be possible to leave a Paladin DCR lens in position and view both ultra-wide and 16x9 content correctly.
Other Improvements include auto calibration for Spyder X sensor, and new presets for screen adjustments, JVC said.
JVC said the firmware upgrade will be available to download for free from this page when it's pushed out in October.