Hisense brings HDMI 2.1 gaming features to its latest A9H OLED TV
By Mike Wheatley
- 17 June 2022
Hisense has debuted the successor to last year's A9G OLED TV, and it's now offering HDMI 2.1 connectivity that makes it look like a solid choice for video gamers.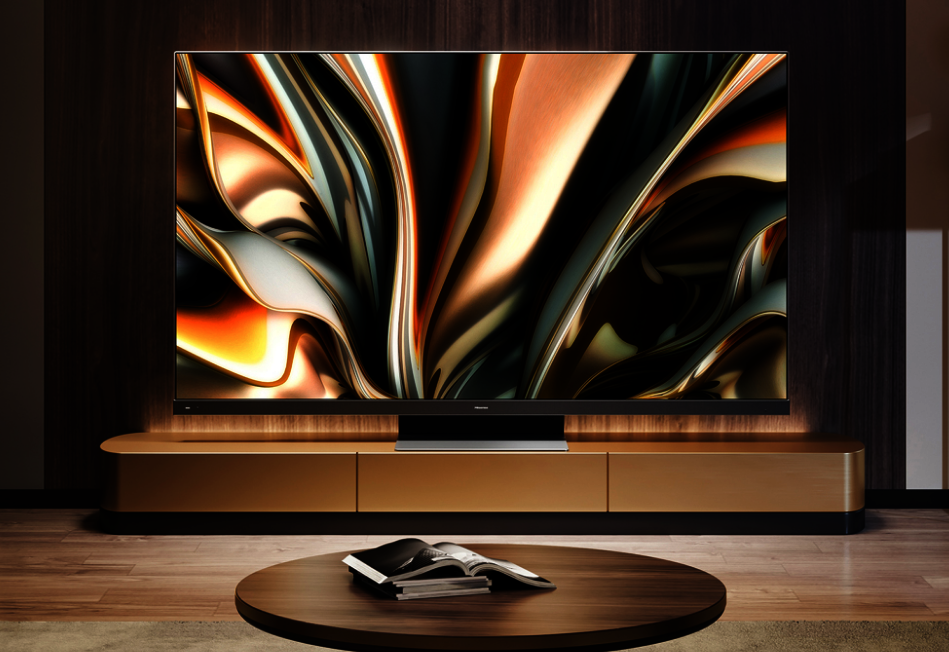 The Hisense A9H OLED TV is only available in a single 65-inch size. It will run the Google TV operating system in the U.S., whereas buyers in Europe will have to be content with the company's homegrown Vidaa Smart TV platform, which has been updated to version 6.0.
Vidaa is not a bad operating system though, providing access to Netflix, Amazon Prime, Apple TV+ and Disney+, among other streaming services. However it lacks features like AirPlay and Chromecast, though it does support Google Assistant and Amazon Alexa voice controls.
The biggest news is that the A9H comes with two HDMI 2.1 ports, a big improvement over the A9G, which didn't have any. The HDMI 2.1 ports support gaming features including Variable Refresh Rate, Auto Low Latency Mode and 4K/120Hz, plus gaming in Dolby Vision. There are also two regular HDMI 2.0 ports on the TV.
Hisense also boasts of a premium OLED panel that provides a maximum 800 nits brightness, plus pixel dimming technology to support "stunning contrast" and "rich details".
The TV also comes with "Sonic Screen" speaker technology, which vibrates the OLED display to produce sound. The concept appears to be similar to the Acoustic Surface tech seen on Sony's high-end TVs.
Other tidbits include HDR support in the shape of Dolby Vision IQ and HDR10+, and on the sound side the TV supports Dolby Atmos and DTS:X formats.
The company is also launching a more affordable OLED model called the Hisense A85H, which is available in a choice of 55-inches or 65-inches. Unlike the A90H, it has a swivel stand and a less powerful speaker system, but otherwise the specs are more or less the same.
Hisense said the A9H OLED TV is available to pre-order in the U.K. now at retailers including Crampton & Moore and Sonic Direct. Shipping is scheduled for July 9. The A9H and A85H will go on sale soon in various other European countries and the U.S. in the coming weeks.