Hisense Updates Its R8F 4K Ultra HD Roku TVs
By Mike Wheatley
- 27 November 2019
Hisense says it's updating its R8 series of 4K ULED Roku TVs in the U.S., and the new models look to offer great value. The company said the R8F 4K Ultra HD Roku TV will be available in mid-December from Amazon and Walmart, starting at $500 for the 55-inch version and $700 for the 65-inch model, Tech Radar reported.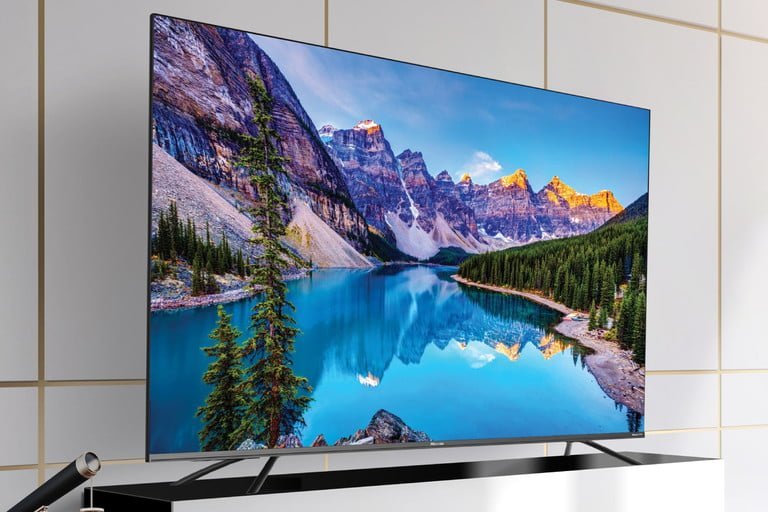 The R8 is one of Hisense's better TVs, with premium features such as HDR10, Dolby Vision and local dimming. The new models add Dolby Atmos surround sound technology to the mix for the first time, while the ULED displays should ensure superior images compared to the older models.
ULED is Hisense's proprietary LED display technology, which was originally billed as a rival to OLED, although the brand does also sell OLED models. Essentially, ULED is just a regular LCD panel with LED backlight tech that also uses quantum dots for enhanced picture quality.
The 55-inch R8 TV now offers full-array local dimming with 56 discreet zones, which goes up to 60 zones on the 65-inch version. That should ensure some really good black levels, especially in situations with high contrast ratios.
Perhaps the biggest draw of the Hisense R8 TVs is the Roku platform. Many of Hisense's models use Google's Android operating system instead, but Roku offers a wide and varied selection of third-party channels, plus the Roku Channel itself, which offers tons of ad-supported content.
Another bonus is compatibility with Amazon Alexa and Google Assistant, which means the TV can be controlled using voice commands. That's becoming pretty much a standard feature on all premium TVs these days and so more than a few buyers are likely to welcome it.
Hisense hasn't said whether or not the R8F 4K Ultra HD Roku TV will come to the U.K. or not, but with Roku and Hisense recently teaming up to launch their first TVs on these shores just last week, we don't rule it out.