Google TV adds multiple user profiles with personalised recommendations
By Mike Wheatley
- 13 October 2021
Google has said the next big update to Google TV will add support for multiple user profiles, watchlists and personalised help from Google Assistant. It means that users in the same household will now be able to create their own personal account, making it much easier for them to find TV shows and movies that appeal to their tastes.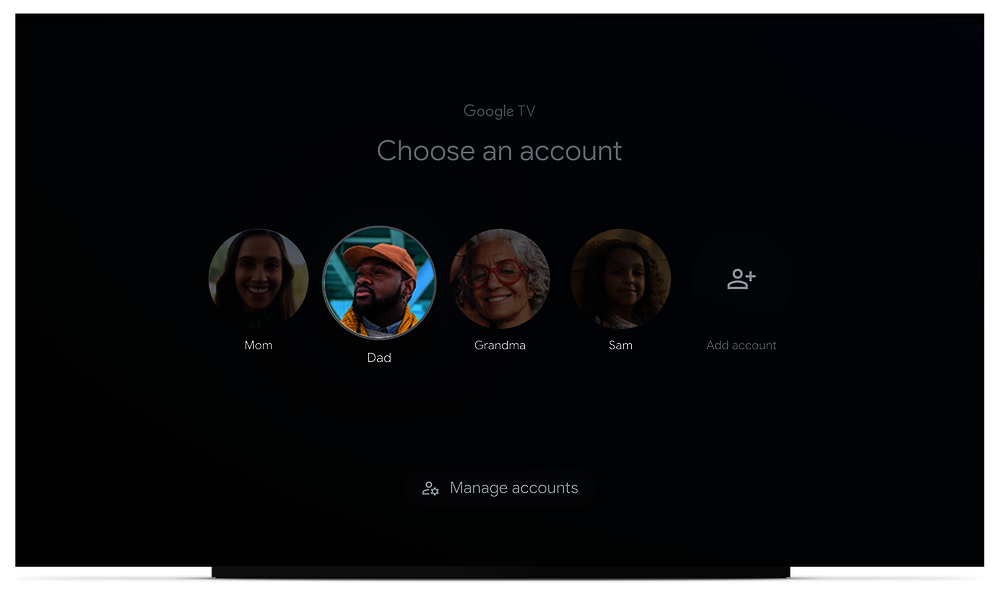 Rob Caruso, Director of Product Management and UX at Google TV, said in a blog post that the custom profiles will start rolling out next month on the Chromecast with Google TV device, and on Sony and TCL televisions. He added that downloaded apps and credentials will be able to work across all of the profiles linked to a device.
The addition of custom profiles brings Google TV into line with streaming services such as Netflix, which has supported multiple user accounts and personlised content recommendations for years
Curiously, Google TV does already allow users to sign in with their own personal Google account, but until now all recommendations displayed were based on the likes and dislikes of the primary account. So now, each household member will be able to sign in and see their own list of recommendations.
Each Google Account will show its own watchlist, and their profile will be integtated with Google Assistant too, giving everyone an opportunity to quickly sign in and see tailored recommendations. Just pick up the remote, hit the Google Assistant button and say "what should I watch?", and Google will identify your voice and show personalised recommendations based on your previous viewing history.
Multiple profile support is the headline feature, and it extends into a second new feature that provides personalised information and recommendations at a glance when the TV is in Ambient Mode, which is screensaver that appears if the TV detects that the user is no longer watching.
The screensaver will now display "glanceable cards" showing news, music, weather, sports scores, podcasts, photos and other info when the TV is left idle. The content will be personalised, so it will show stuff related to the account of the person who was last watching the TV.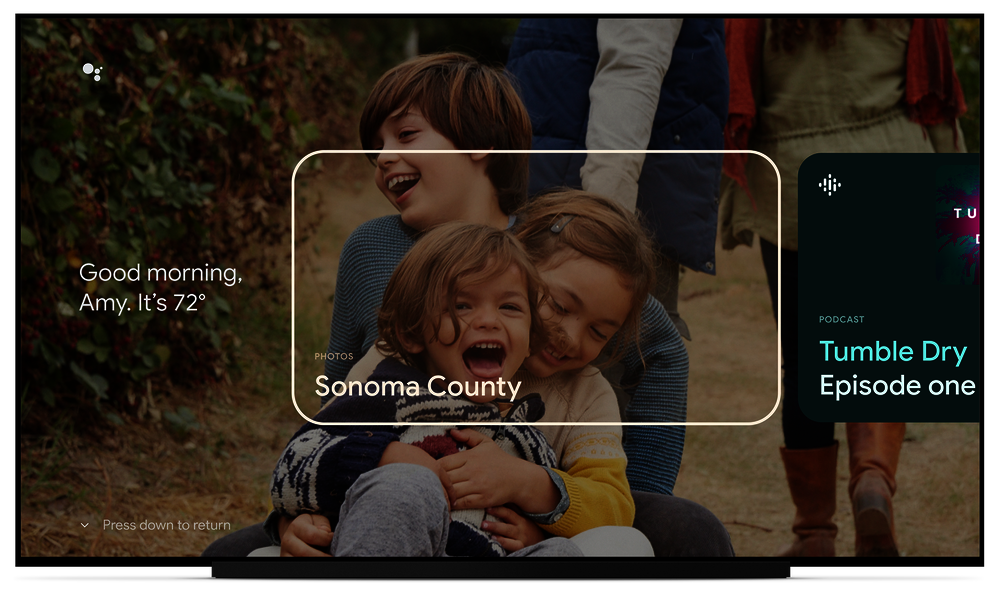 "You can even scroll through the on-screen shortcuts to jump into your photos or start playing your music and podcasts with just a click," Caruso said. "If you are off for a longer break, your TV will shift fully to your ambient mode's photos or curated artwork after a few minutes
One last new feature, specific to U.S. users only, relates to the "Live" and "For You" tabs on the Google TV home page, which now integrate with the Philo live and on-demand TV service, in addition to YouTube TV and Sling TV.
Google TV is currently exclusive to the latest Chromecast dongle and some 2021 Sony and TCL TVs. However, it's widely expected to land on many more TVs and streaming sticks soon, with Chinese smartphone maker Realme having already announced the launch of a new 4K Google TV streaming stick that will first go on sale in India later this month.