Google Is Planning to Redesign Android TV's User Interface
By Mike Wheatley
- 17 January 2019
Google is going to give some serious attention to Android TV following the appointment of former YouTube director Shalini Govil-Pai as its new senior director of product management.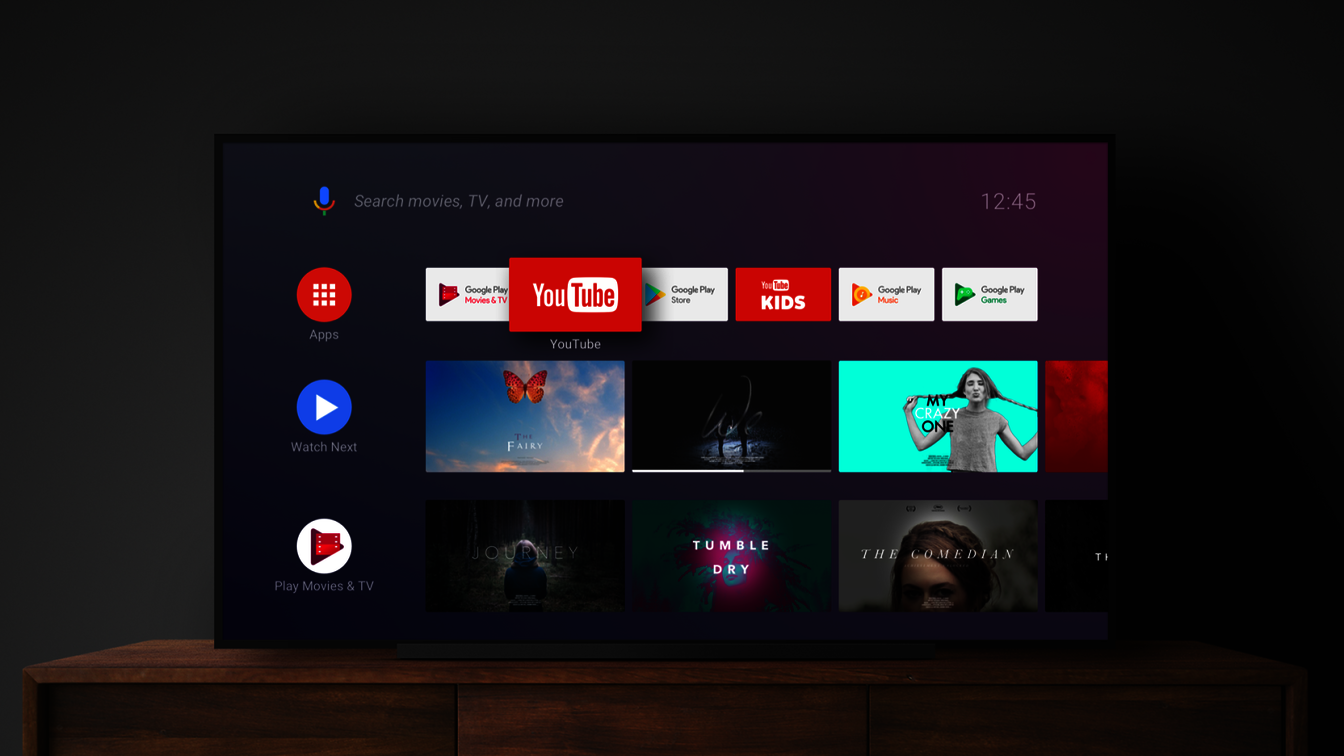 Govil-Pai, who replaced Sascha Prueter last year, said that upcoming changes will include a refreshed user interface, improved search and controls, and more of a focus on streaming boxes.
The updates are needed because although Google claims that Android TV has tens of millions of users, the platform is still believed to lag far behind rivals such as Roku TV.
And so Google is planning to "completely rethink the Android TV experience," in order to make content more easily accessible, Govil-Pai told TechHive in an interview earlier this month.
Her comments might surprise some Android TV users, as the most recent UI refresh that came with the Android 8 Oreo update has only just began making its way to TVs and other devices that run the operating system. But Android 8 Oreo was actually released way back in 2017, and so it's already outdated.
That update centered on rows showing various apps and content available to watch, as shown in the image above. Govil-Pai hasn't yet decided if the rows will remain once the UI has been redesigned.
"If rows help us do it, we'll continue with rows," the executive said. "If there are other, more innovative ways that we get them to it, we will do that."
Govil-Pai said that the new UI would feature improved search capabilities and tools to discover more content, including personalised recommendations. Android TV will also enable users to control apps using their TV remote, she said. This is already possible with Netflix via Android TV's built in Chromecast function, but the plan is to extend this to every kind of app.
Govil-Pai also wants to see Android TV running on more set-top boxes such as the Nvidia Shield, and this will be "at least a third of our focus going forward," she said. Android TV is a popular choice of platform for smart TVs, but it isn't very popular on standalone streaming devices, and that's something Govil-Pai wants to change. In addition, Google will also try to reduce Android TV's memory requirements so that it can run more reliably on cheaper hardware.