First Hisense Roku TVs To Go On Sale In UK At Argos This Week
By Mike Wheatley
- 25 November 2019
Set top box maker Roku is teaming up with Hisense to launch its first branded 4K TVs in the U.K., and the company is looking to upend more established rivals such as LG, Samsung and Sony with its extremely competitive prices.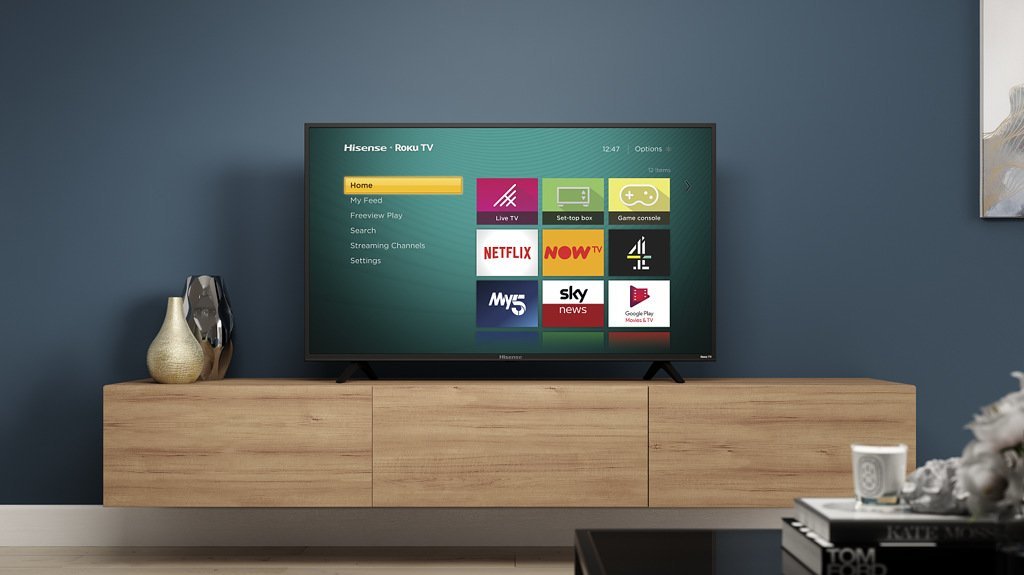 The Hisense Roku TV models will start at just £329 for the smallest 43-inch version when they go on sale at Argos on Black Friday, November 29. The TVs will also be available in 50-inch, 55-inch and 65-inch sizes, priced at £379, £479 and £649 respectively, the company said.
The TVs will run Roku's Smart TV operating system, providing access to more than 5,000 channels in addition to dozens of streaming apps including Amazon Prime Video, Netflix, BBC iPlayer, ITV Hub and All 4.
"Starting next week, Hisense Roku TV models will be available in the UK," Roku said in a statement. "They offer a customisable home screen, thousands of streaming channels and advanced features like private listening."
Private listening is a little-talked about feature that lets the user switch between the audio emanating out of the TV or their smartphone. It's ideal for, say, parents who wish to watch the TV using their headphones when the kids have gone to bed and they need to keep the noise down.
The Hisense Roku TVs also feature WiFi connectivity, HDR and HDR 10, and come with three HDMI slots in the back. They can be controlled using the Roku app on your smartphone too, which means you can afford to lose the dedicated remote control.
Roku said the TVs will be available exclusively from Argos at launch, but the company has ambitions to sell them through additional retailers later.
Roku is already extremely big in the U.S. where around one in three TVs already have its smart TV platform baked in. In total, it says more than 32 million people worldwide use its video streaming services each month. The launch of the Hisense Roku TVs is part of a long-planned European expansion as the company looks to take on rivals such as Amazon Fire TV and Apple TV and grow this number.
Hisense has similar ambitions too. The Chinese company only came to the U.K. in 2012 but has already established itself as a player in the market for low budget TVs. Last year it accounted for 11% of all 50-inch TVs sales in the country, beating out both Sony and Panasonic.