Experts Say HDR Is 'More Important' Than 4K & 8K Resolution
By Mike Wheatley
- 16 July 2019
Broadcasters say they believe that High Dynamic Range technology is more important than 4K and 8K resolution, according to a poll carried out by TVBEurope.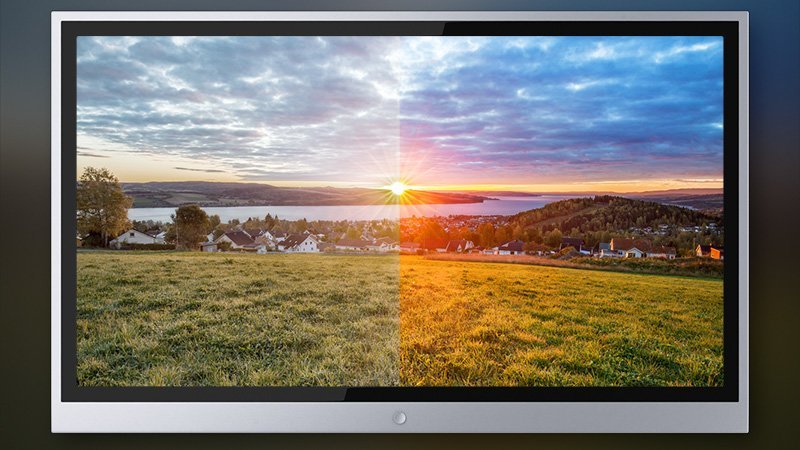 The poll was taken during TVBEurope's State of Play: 8K/UHD/HDR webinar last week, with respondents asked to vote on which technology they felt was most important to the industry right now. A conclusive 66.7% of voters chose HDR, compared to just 33.3% who voted for 4K and 8K.
HDR refers to a post-processing method used to add more "dynamic range" (ratio of light and dark) to TV images in order to mimic what a human eye can see. While the human eye can see details even if a scene has both light and dark areas, a camera will often see a large contrast between these areas, resulting in darker shadowy areas having less detail. HDR works by mimicking how human eyes perceive the dynamic range by adding more detail to dark areas. This is done by merging video of the same scene shot at different exposures.
TVBEurope's webinar featured an expert panel including Thierry Fautier, President-Chair of the Ultra HD Forum, Andy Beale, Chief Engineer of BT Sport and Gavin Ho, Technical Director of Insight TV.
Although HDR is considered to be the most important new TV technology, there are some challenges preventing more widespread adoption, the panel said.
For example, one obstacle relates to how TVs receive HDR signals and represent the content on screen. Fautier said different TVs tend to handle HDR signals in various unexpected ways, resulting in inconsistency in the way images are displayed. He said that using an "on-demand approach" similar to the BBC iPlayer might help to address these problems.
Consumers are also confused by the various different HDR standards and specifications that exist, the panel agreed. For example, a recent survey of consumers in Germany found that while 50% could explain what 4K resolution is, just 26% understood what HDR is about.
When asked why it was taking broadcasters so long to deliver regular sports events in 4K, BT Sport's Beale explained that it takes time to squeeze the required elements of HD, SDR, 4K and HDR into a single workflow. He said BT Sport was trying to deliver all of the requirements for these technologies from a single Outside Broadcast station in order to streamline the process and make it more cost-efficient. He added that one of the most difficult challenges of moving from HD broadcasts to 4K was the increased bandwidth and storage requirements, which demand a completely new infrastructure. Still, he said the move to HDR is almost ready as BT's 10-bit, 12 gigabit infrastructure is already in place.
As for 8K, the panel agreed that this is still a nascent technology that was primarily being driven by TV makers, with broadcasters and content creators are still playing catch up. Advantages of 8K include the "high zoom factor", where it's possible to zoom in on a small part of the image and still see it in 4K or HD quality, which could be useful for video replays, the experts said.