Eurofins Digital Testing Reveals 4K HDR Immersive Logo
By Mike Wheatley
- 5 November 2019
Digital media and device testing organization Eurofins Digital Testing has introduced a new logo for "4K HDR Immersive" devices that meet its standards for Ultra High Definition Television video and audio.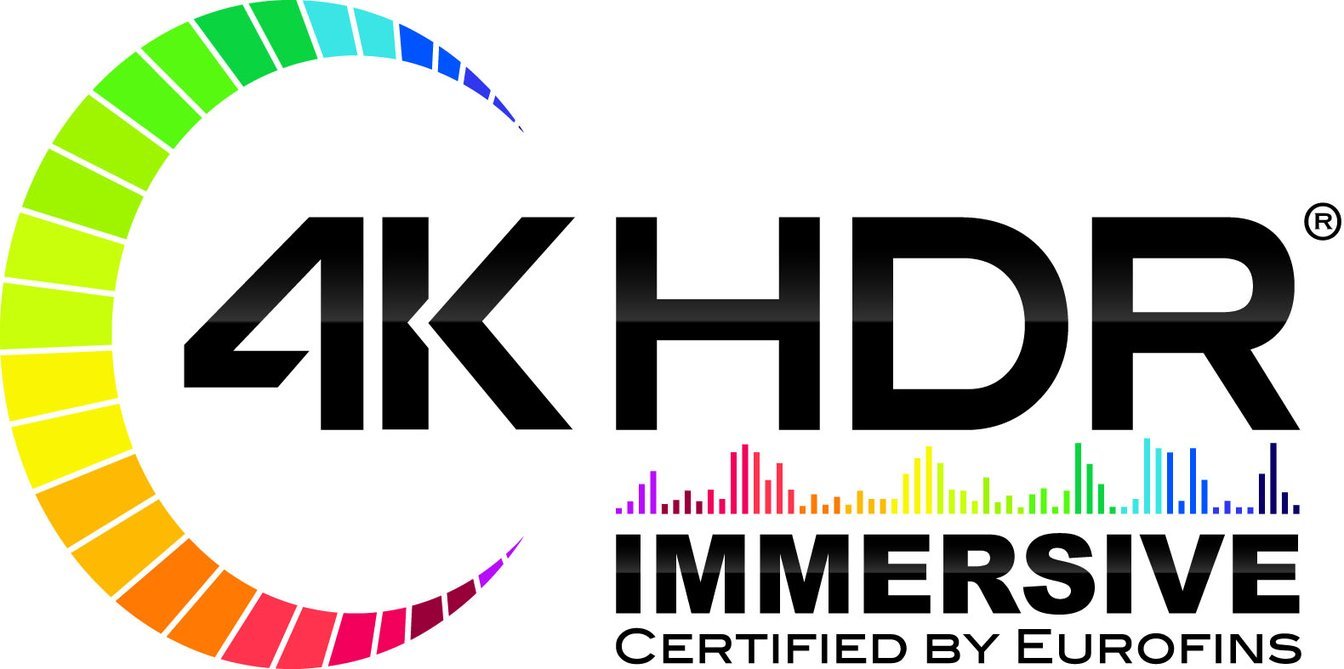 The new logo is said to be designed to give more "clarity" to both broadcasters and consumers, and will be available to television makers who can meet Eurofins' minimum standards for supporting 4K resolution, High Dynamic Range, Wide Colour Gamut and Next Generation Audio. The combined technologies promise a truly "immersive" consumer experience, the organization said.
To achieve 4K HDR Immersive certification, device makers will need to support 4K, HDR, WCG and NGA simultaneously and across all inputs, so that both Broadcast, Broadband and HDMI delivered content can be displayed, Eurofins said.
TVs that make the grade will be certified as being capable of delivering the extended contrast range and colour gamut necessary to play HDR and WCG content. The certification also guarantees that the TV is able to output full UHD resolution, with up to four times the clarity of existing HD televisions.
"HDR brings a whole new dimension to content with vivid, true to life colours, darker blacks and brighter whites and the combined result of these three factors results in a significant leap forward in terms of television viewing," Eurofins said in its announcement. "NGA can deliver enhanced features such as immersive sound, multiple language selection and flex-time audio."
Eurofins said the new 4K HDR Immersive logo is based on the design of its older 4K HDR Ultra HD logo, which was launched in 2016 and has become a popular standard adopted by numerous manufacturers in Europe.