Disney+ To Launch With 300 Movie Titles and 4 Simultaneous Streams in 4K & HDR
By Mike Wheatley
- 26 August 2019
A special Disney presentation at the D23 Expo fan convention in Anaheim, California, this weekend provided more details on the company's upcoming video streaming service that's going to rival Netflix and Amazon Prime.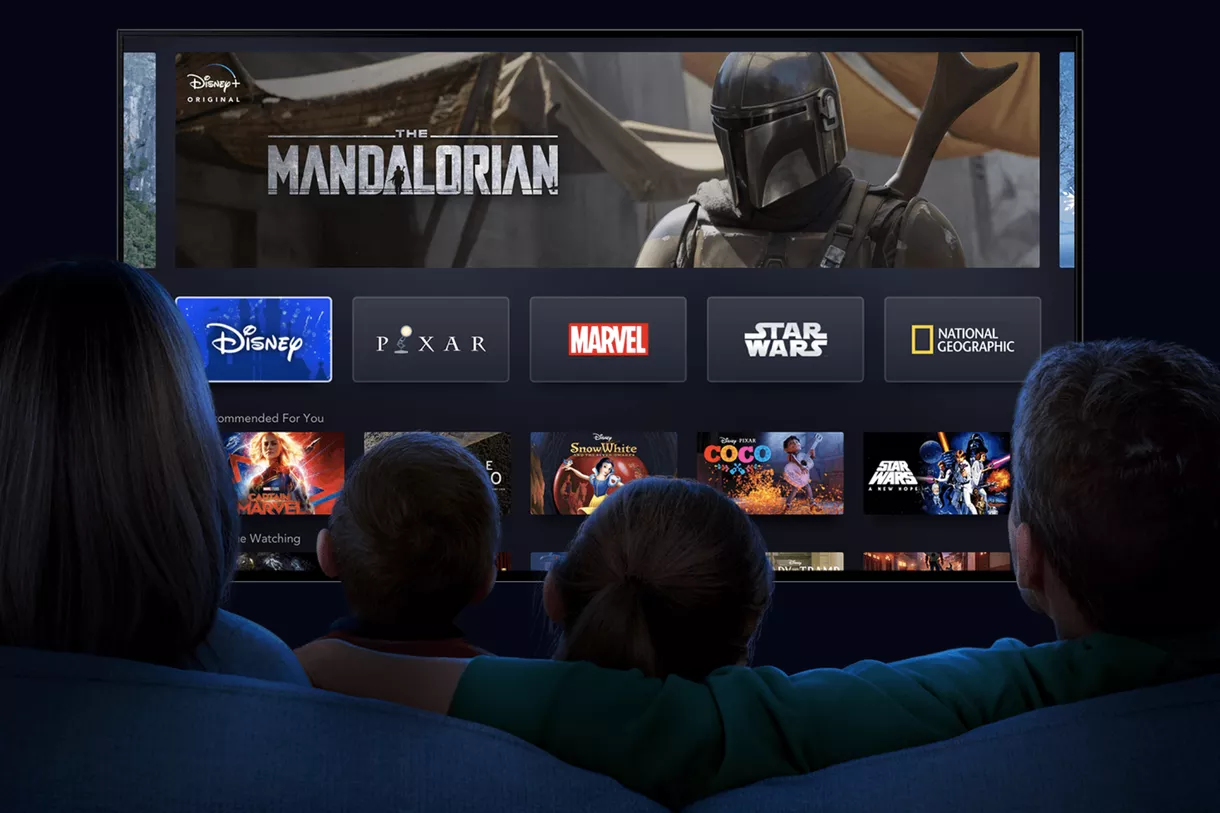 Disney+ will kick off with 300 movie titles at launch, rising to 500 within the first year of operation. Around 100 of the movies will be "recent" theatrical releases, Disney said, including titles such as Captain Marvel and The Incredibles 2. Debuting on the service will be a new live action version of The Lady and The Tramp, while The epic Avengers: Endgame will be released on December 11, one month after Disney+ launches in the U.S.
As for the classic titles, these will include a number of Pixar favourites such as Wall-E, Finding Nemo and Finding Dory, plus all of the Star Wars movies made so far. Disney classics such as Bambi, Fantasia and Sleeping Beauty will also be available at launch.
Besides movies, Disney is also making 7,500 TV show episodes available at launch, including every single episode of The Simpsons, every season of Malcolm in the Middle, the Star Wars: Clone Wars and Rebels animated series, and several classic Disney cartoon series including Ducktales, Kim Possible and Goof Troop.
More exciting though are the new series Disney has up its sleeve. These include its big budget production The Mandalorian, which is based in the Star Wars universe and follows the story of a Boba Fett-style bounty hunter. There's also going to be an Obi-Wan Kenobi series in the same universe starring Ewan McGregor, reprising one of his most famous roles.
McGregor appeared on stage, saying: "It's been four years of saying 'well, I don't know... Now I can say 'yes, we're going to do it'."
Hilary Duff will also reprise her classic role in Lizzie McGuire, which was a popular U.S. TV series that ran between 2001 and 2004, about a teenage girl who dreamt of being more popular at school. The new series will explore Lizzie's life as a 30-year old living in New York.
The Marvel franchise will also see several new series focused on Ms Marvel, She-Hulk, Loki, WandaVision and The Winter Soldier, among others. Most of these series will be revealed in 2020 or 2021, Disney said.
Disney also talked about its delivery options for Disney+, saying it will only offer a single pricing tier. Subscribers will be charged a flat rate of $7 (£5.72) per month for access to four simultaneous streams delivered in 4K and High Dynamic Range quality. Users will also be able to create up to 7 user profiles to customize viewing for each family member.
One interesting item though, which may be of major concern to binge watchers – Disney won't release every episode of its series at once, like its rival Netflix does. Instead, it said it plans to roll out new episodes once a week. It remains to be seen how popular that decision will be.
Disney said it expects to have between 60 million and 90 million subscribers by 2024, at which time the service should become profitable.
Disney+ will launch in the U.S., Canada and the Netherlands on November 12, and one week later in Australia and New Zealand. As yet, there is no U.K. release date.