Bang & Olufsen Speakers Finally Get AirPlay 2 Upgrade
By Mike Wheatley
- 13 November 2018
Luxury speaker maker Bang & Olufsen says it's finally ready to begin adding support for Apple's AirPlay 2 upgrade for select devices, several months later than originally planned.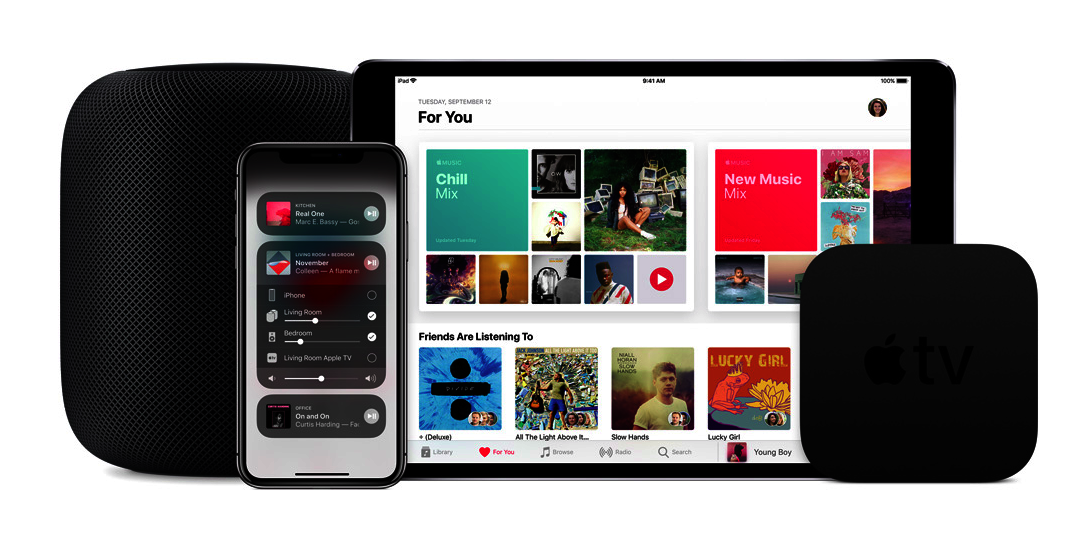 The company said the staggered roll out will be completed before the new year.
For those unfamiliar with AirPlay, this is Apple's proprietary content streaming system that enables consumers to send audio or video from an iPhone, iPad or Mac computer, to any other supported device over Wi-Fi or a wired home network. In the case of streaming video the supported devices are at present limited to Apple TVs, but audio can be streamed to a range of compatible, third-party devices as well.
Apple fans say AirPlay audio is superior compared to regular Bluetooth streaming, as Wi-Fi provides much greater bandwidth.
The AirPlay 2 update's main new feature is that it gives users the ability to stream audio to multiple devices at once. So for example, one could use it to play the same song in multiple rooms in their house, or switch between different speakers at will. AirPlay 2 also supports Siri, Apple's digital assistant, meaning users can start playing audio content using voice commands.
Bang & Olufsen had originally planned to add support for AirPlay 2 in September, but delayed doing so after realising it wasn't ready for prime time. Instead, the company waited for Apple to fix some underlying problems with the service before launching a staggered roll out for ten of its existing speakers.
Those speakers include the Beoplay M3, Beosound Shape, Beosound 1 (1st gen), Beosound 2 (1st gen), and the Beoplay A9. AirPlay 2 will be rolled out as a free over-the-air upgrade within the next six weeks, Bang & Olufsen said.
The company is also planning to launch three new speakers in the coming weeks. The Beosound 1 & 2, which also feature Google Assistant, and the Beosound Edge, will all feature AirPlay 2 support out of the box.
Bang & Olufsen's 4K HDR BeoVision Eclipse TV will also support AirPlay 2 in the coming weeks but only for its soundbar. That suggests that Apple TV will retain its monopoly of AirPlay video streaming for some time to come.