Apple's New TV App Lands on Samsung Smart TVs
By Mike Wheatley
- 14 May 2019
Apple has launched its latest Apple TV application, which makes it possible to access a range of TV and video streaming services across a single app.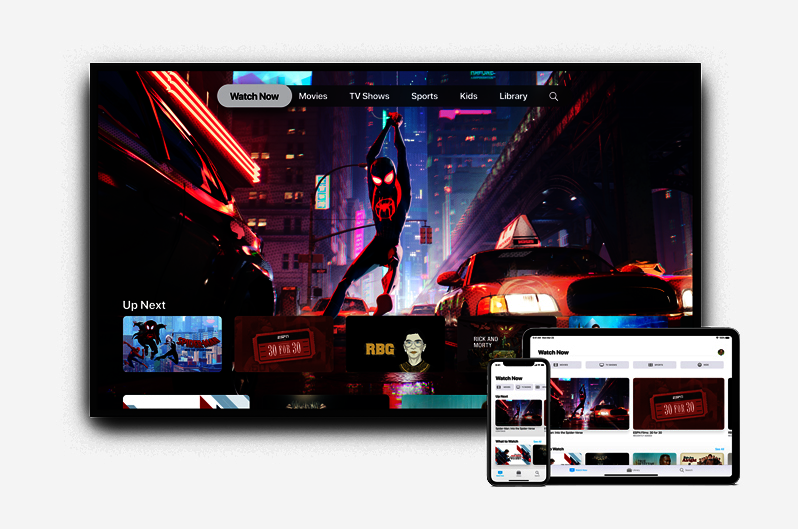 The new app is available on Apple TV, iPhones and iPads, and for the first time, a number of Samsung Smart TVs. Users of these devices can now subscribe to various Apple TV channels offered within its app, the company said.
Apple's decision to make the Apple TV app available on Samsung TVs might raise a few eyebrows given the rivalry between the two companies, but the additional revenue it will make will be welcome for a company that's struggling with slower iPhone sales.
Samsung TV owners should also appreciate the move, which marks the first time that Apple's TV app has been made available on a third-party platform.
At the same time, Samsung TV owners are also getting support for Apple's AirPlay 2 feature via a firmware update. AirPlay 2 is the iPhone maker's wireless protocol for sending audio and video content to TV screens without a set-top box.
With the Apple TV app, users can rent and buy movies and TV shows via Apple's iTunes store. The Samsung version of the app also provides the ability to buy content via a new Apple TV Channels feature, the companies said.
Samsung said the firmware update, which was promised earlier in the year, is being rolled out now for its entire 2019 TV lineup, plus a few select models from 2018. The Apple TV app is being made available in more than 100 countries, while AirPlay 2 support will be offered in 176 territories.
For now, only five European countries are getting access to the latest Apple TV app, but luckily the UK is among them. The others are France, Germany, Norway and Sweden. It's not clear when the app will be made available in other European nations.
The UK version of the app will provide access to channels including Al Jazeera, All 4, Amazon Prime Video, Apple Music, Arte, Bloomberg, C More, Canal Digital, Cheddar, Classic, CuriosityStream, Eros Now, Euronews, Garage, Hayu, Hopster, ITV Hub, Love Nature, Moolt, Mubi, My5, Red Bull TV, Shudder, and Viki.