Vizio brings Apple TV app to select SmartCast TVs
By Mike Wheatley
- 11 September 2020
Apple said this week it's partnering with Vizio to roll out the Apple TV app that provides access to Apple TV+, iTunes movies and channels on that company's TVs. Apple's content, some of which is available in 4K HDR and Dolby Atmos, will be accessible to Vizio TV owners via a three month trial, Apple said.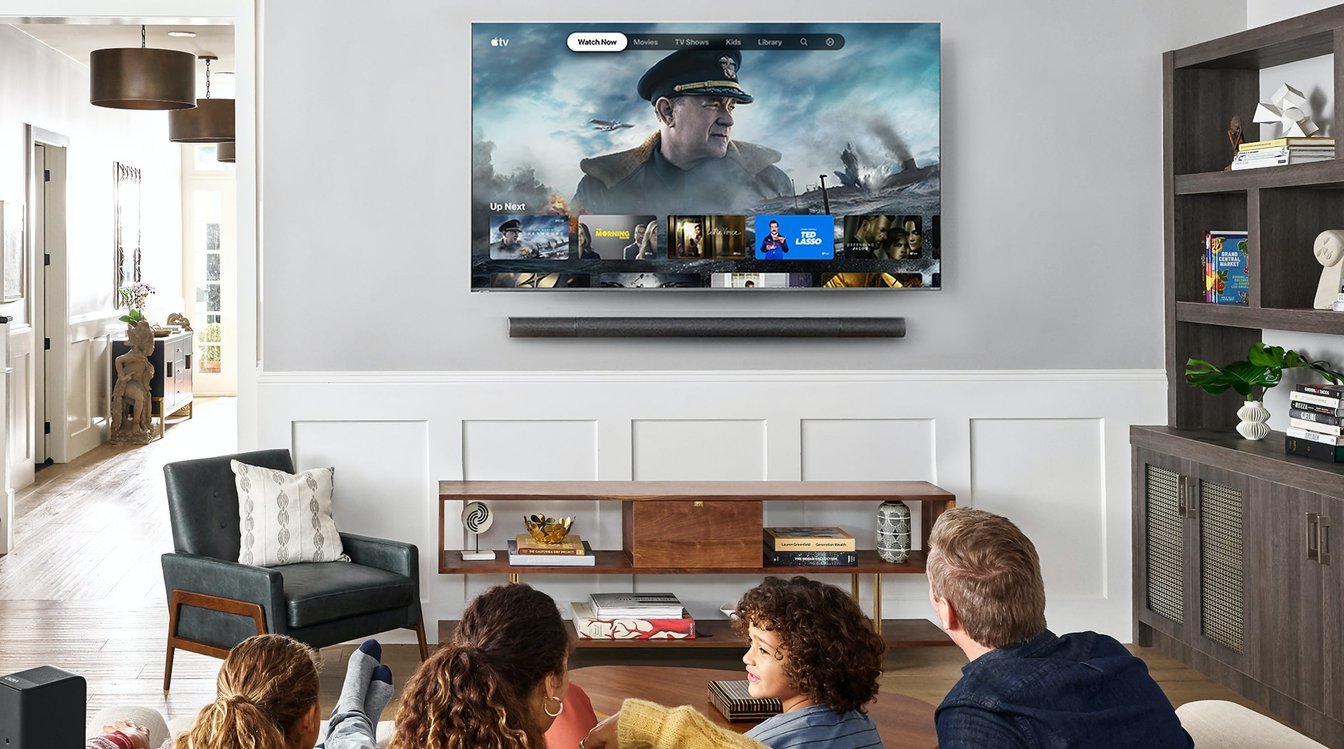 The Apple TV app is already available on select TVs from LG and Samsung, as well as some Roku and FireTVs, and is now coming to select Vizio TVs running its SmartCast platform from 2016 and later. The app will be available first in Canada and the U.S., Apple said.
Vizio SmartCast TVs include the new Vizio OLED 4K HDR Smart TV that was launched this year, which is its first ever OLED television. The company also launched its P-Series Quantum X TV, its regular P-Series Quantum, and more affordable M-Series Quantum TVs this year.
With the Apple TV app, users can access the Apple TV+ streaming service, which offers titles such as The Morning Show, Ted Lasso, Central Park and Greyhound. In addition, the app brings access to the iTunes library of movies and TV shows, which can be rented or purchased. Altogether, iTunes has a catalogue of more than 100,000 films and shows, bringing quite an extensive range of content to Vizio TV owners.
"With the Apple TV app coming to Vizio SmartCast TVs, customers can enjoy an even broader range of exciting entertainment, including the popular and award-winning Apple TV+ service," said Mike O'Donnell, Chief Revenue Officer at Vizio.
The Apple TV app also supports other channels, including Showtime, Starz and CBS All Access. Vizio's TVs can take full advantage thanks to their ability to support Apple's AirPlay 2 wireless audio streaming protocol and the Apple HomeKit ecosystem.
Viewers can sign up for a free, three-month trial to access Apple TV+, after which time they'll have to pay $5 per month to continue watching it.
The Apple TV app is also expected to arrive on select Sony TVs later this year.