Sony announces smaller 65-inch X95J LED TV for the U.K.
By Mike Wheatley
- 3 August 2021
Sony has announced a 65-inch version of its X95J 4K full array LED TV to sit alongside the75- and 85-inch models it has already launched.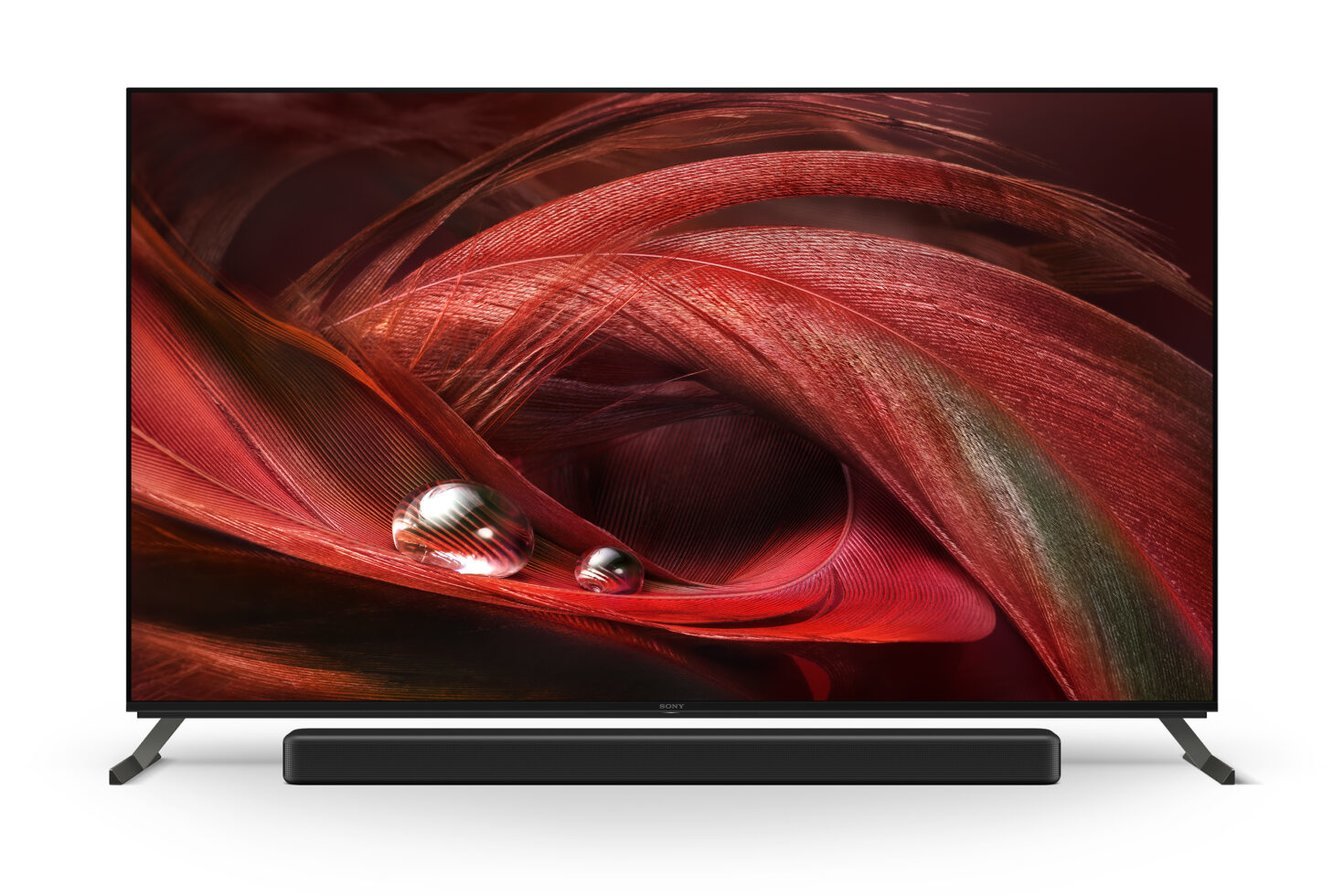 The company announced its flagship LED Bravia TV back in May but at the time it only mentioned availability of the two larger models. That's all well and good if you have the space to fit one in your living room, but those who needed something more appropriately-sized were left a little disappointed.
So, it's good to know Sony has decided to cater to those with smaller living rooms after all, and the 65-inch version will undoubtedly be cheaper too, which is good news if the larger models were slightly above budget.
The great thing about the Sony X95J 4K full array LED TV is its new Cognitive Processor XR. It's the company's most advanced processor ever, and aims to analyze and enhance image and sound quality in a more human way.
Sony claims the new chip works similarly to how the human mind perceives images, which it does by subconsciously focusing on certain points of whatever the person is looking at. The Cognitive Processor XR does the same by dividing the screen into various zones and then detecting the best focal point of each one. It then cross-analyses numerous elements within each zone, just as the human brain does, to adjust them in such a way that it delivers a crisper, cleaner image on screen. It ensures everything is more synchronised and lifelike, Sony reckons.
Further, the new chip is better able to analyze sound position in the signal it receives, ensuring that the audio matches precisely with the on-screen action. And the sound is upconverted to 3D surround sound to ensure a more realistic and immersive soundscape, Sony says.
The Sony X95J sports a 4K HDR panel with X-Wide Angle and X-Anti-Reflection technologies. It's an IMAX Enhanced-certified model that has a very premium look and feel oo, with aluminium casing, a super-skinny Seamless Edge Bezel and a voice-powered remote control. There's a three-way stand too for the two larger models.
It supports premium gaming features too, with HDMI 2.1 ports that enable 4K@120Hz game play, Variable Refresh Rates and Auto Low-Latency Mode that work together to eliminate judder and tear on PlayStation 5 and Xbox Series X games.
Another bonus is the inclusion of Sony's new BRAVIA Core streaming service, which provides access to the latest content from Sony Pictures Entertainment as well as classic titles. It also boasts the largest collection of IMAX Enhanced content seen anywhere.
The TV is also one of the first in the world to run the Google TV platform, which is a new interface for Android TV that makes it easier to surface content. And like all of the TVs in Sony's 2021 range, the X95J throws in Ambient Optimization technology, Dolby Vision HDR, AirPlay 2 and Bluetooth with A2DP.
Sony hasn't yet revealed pricing for the 65-inch version of the Sony X95J 4K full array LED TV, but we'll find out soon enough as it's going on sale later this month. For reference, the 75-inch model retails t £3,499, while the 85-inch version costs £4,499, so it's safe to assume the smaller model will cost somewhat less.