Skyworth debuts world's first vertical OLED TV at the 127th Canton Fair
By Mike Wheatley
- 25 June 2020
China's leading television brand Skyworth has taken to the digital realm, showing off some of its most advanced TV technologies during a series of livestream events at the 127th edition of the Canton Fair, one of the most important annual trade exhibitions held in the country.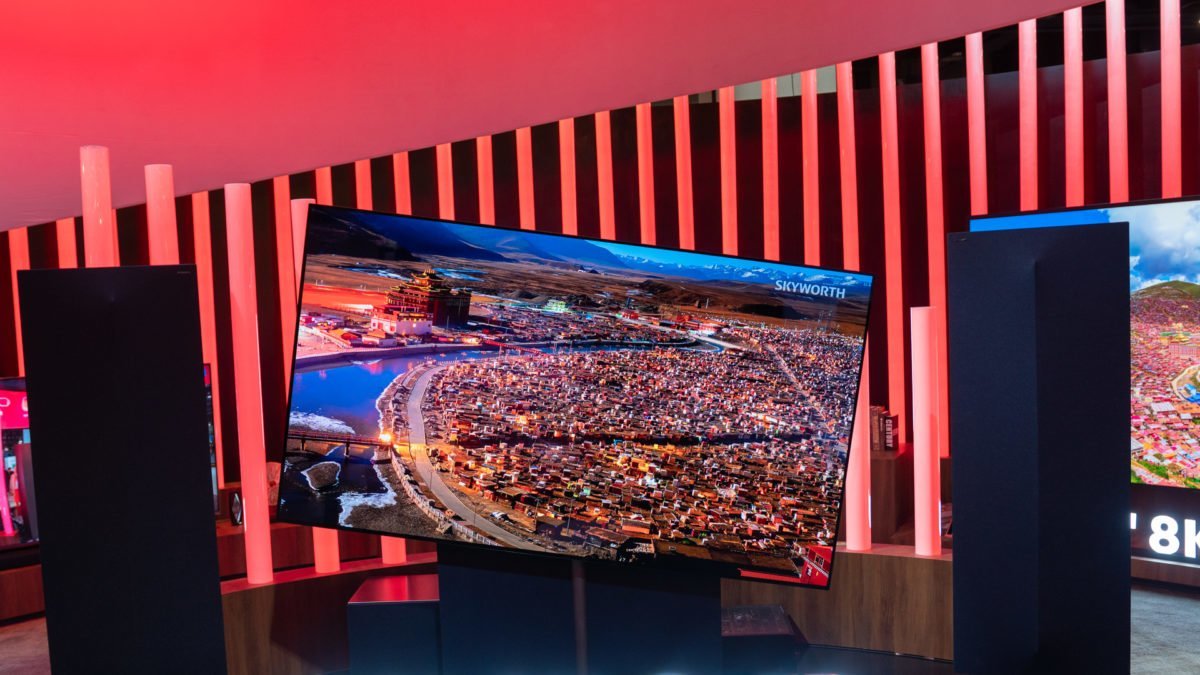 With the coronavirus pandemic preventing large gatherings of people at this year's event, the organizers decided to hold this year's Canton Fair as an exclusively online event. And Skyworth went all out with eight days of livestreams shown over the duration, during which it unveiled its latest TV technologies as well as a virtual tour of its corporate headquarters and production manufacturing lines.
Among the highlights this year was Skyworth's new "groundbreaking" 8K vertical TV (pictured, above), which is the world's first vertically oriented television equipped with an OLED display. The 88-inch OLED vertical TV not only boasts 8K resolution, but also an excellent 5.1.2 channel surround sound system. It's similar to Samsung's unique lifestyle TV "The Sero" which was designed for mirroring smartphone content, only bigger and able to deliver a superior image quality thanks to its OLED display.
During the livestream event Skyworth also introduced its new super-slim, 65-inch W81 Pro Wallpaper TV (below), and LCD display that uniquely features an "artistic split-screen design" and also a secondary 21-inch display that supports AOD Dual technology.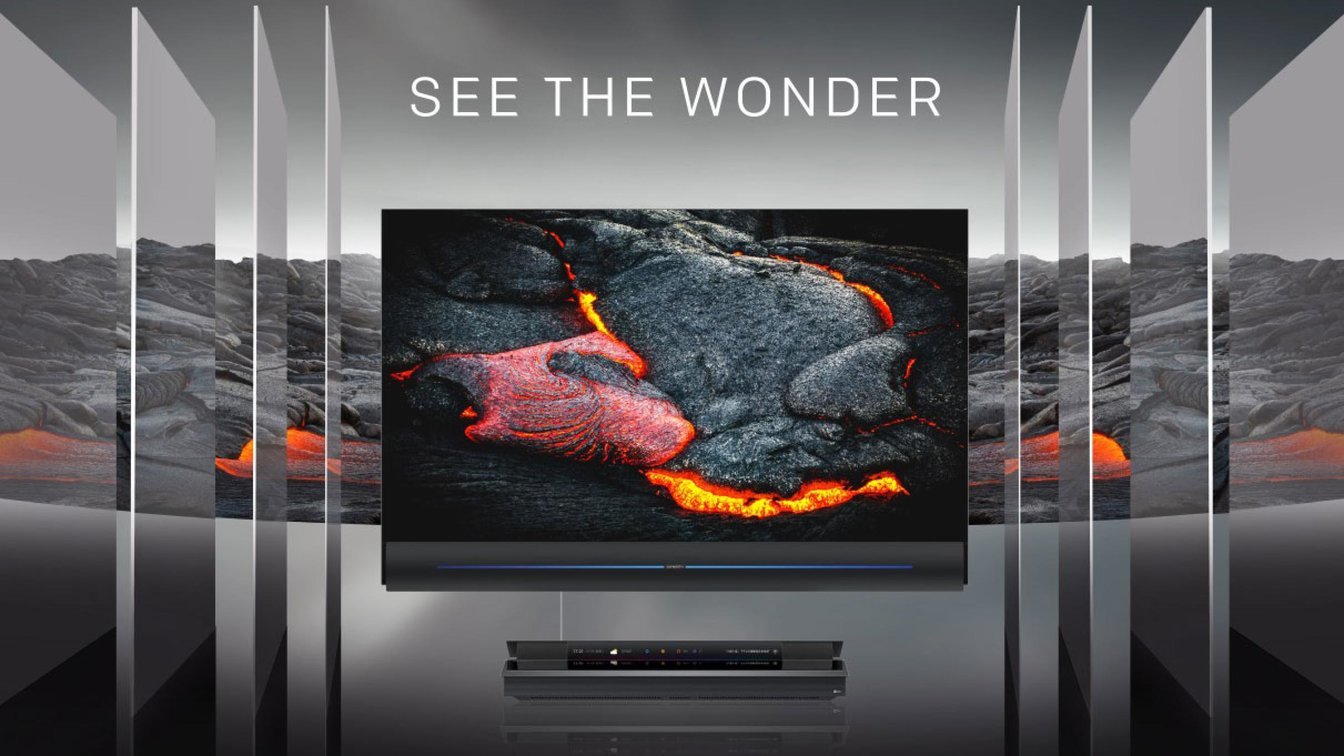 Skyworth also found time to roll out its latest flagship model for this year, the Skyworth S81 Pro OLED TV, which is designed to compete with high-end offerings from the likes of LG Electronics and Sony. While the company is yet to reveal full specifications, it said the Skyworth S81 Pro OLED is powered by its proprietary Chameleon AI picture processor technology that uses artificial intelligence algorithms to adjust things such as brightness and contrast in real-time to suit the content on screen, providing "enhanced image quality" for all types of content.
TV technology enthusiasts may want to check out replays of Skyworth's Canton Fair livestreams on its Facebook page. Beside the product unveilings, the company also broadcast aerial footage of its main corporate headquarters in Shenzhen, its factory production lines, and a behind the scenes look at some of its cutting edge TV technologies, such as its OLED Basic Modules, AI processors and its Wonder Audio Sky Echo tech. There's also a 360-degree virtual showroom with 3D displays of its latest home entertainment products, and a number of Q&A sessions with Skyworth TV CEO Tony Wang available to replay.
Skyworth is yet to announced a release date or pricing and availability details for its newest TVs, and it's not clear if they'll ever go on sale in the U.K.