Samsung boss Lee Jae-yong vows to step up QD display production
By Mike Wheatley
- 20 March 2020
Samsung's vice chairman, heir and de facto head Lee Jae-yong (pictured) has reportedly conducted a tour of Samsung Display's Asan manufacturing plant to take a closer look at samples of its new Quantum Dot display panel technology, as it ramps up towards mass production.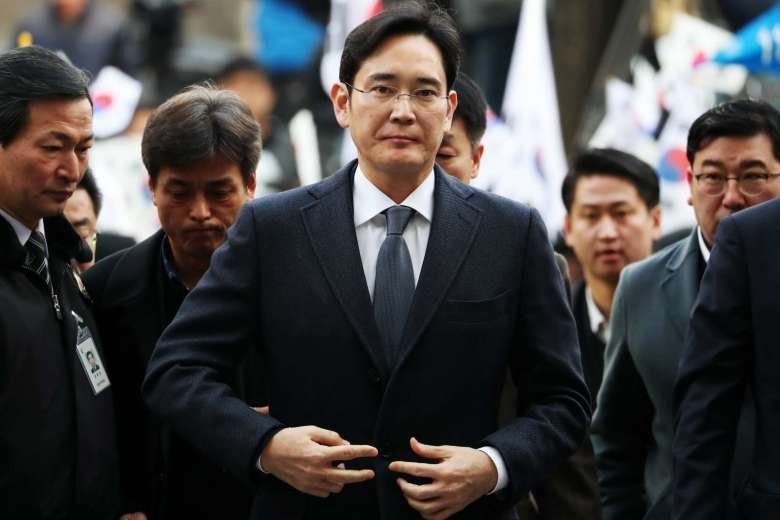 The visit by Samsung's top bod is significant as Samsung is making a big bet on the technology at a time when rival LG Display is expecting to see growing interest in its own OLED display technology. Quantum Dot displays are based on older LCD technology, but use semiconductor nanocrystals called quantum dots that produce monochromatic red, green and blue light. The quantum dots also have optical properties that make them more efficient than traditional light-emitting diodes and LCD.
"We are facing unexpected obstacles, but we cannot stop at anything," Lee told South Korean media following his visit. "We will remain cautious, but won't be satisfied until we can break out of the box. Let us get through these hard times together, and with confidence."
Samsung has reportedly had trouble with the latest generation of its QD tech, but is pushing ahead anyway to hedge against another threat from China, where display manufacturers have come to dominate the LCD market. For example China's BOE is now the world's largest maker of large-sized LCD panels in terms of unit shipments. Samsung on the other hand can no longer compete on price, and is in the process of shutting down its LCD business completely.
QD technology is said to be a pet project of Lee's, who reportedly ordered Samsung Display to step up work on future projects the moment he was released from prison in 2018.
In other news meanwhile, LG Display says it will finally ready to begin mass production of large-sized OLED panels at its new Guangzhou plant in China this May.
The company originally planned to begin mass production in February, so the new date puts it around three months behind schedule, The Elec reported. The delay was caused by problems with LG's new manufacturing technologies, and also the coronavirus-related shutdown in China. As such, LG Display's production targets for 2020 are likely to be altered, sources say.
LG Display expects to begin producing around 15,000 large-sized OLED panels at the plant in the second quarter, rising to 45,000 in Q3, and 60,000 in Q4. But that is still around 33% less than the company had originally forecast, had it been able to get up and running in February as first planned.
Other display makers are facing challenges too. BOE said LCD production at its B17 plant in China is likely to be less than half of its original 10,000 unit forecast for the first quarter. Production throughout the rest of the year will also be lower than originally planned, the company said.