LG partners with Microsoft on OLED Xbox Series X gaming
By Mike Wheatley
- 19 November 2020
LG Electronics said today it's partnering with Microsoft ahead of the launch of its next-generation Xbox Series X console in Europe, Africa, Asia-Pacific and the Middle East.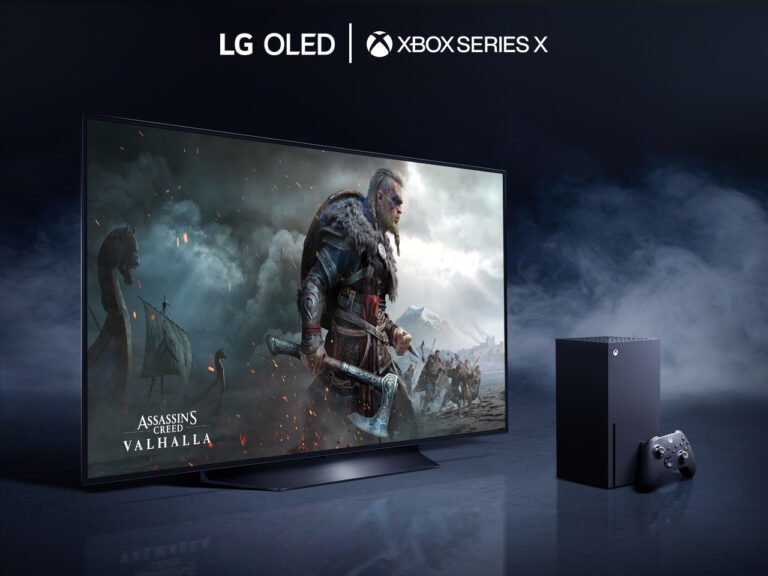 The deal will see LG's OLED TVs become an "official partner" of the new Xbox console and enjoy an experience that provides "sheer exhilaration" for gamers.
Although clearly nothing more than a marketing exercise, the partnership is fairly logical in the sense that LG has really put a lot of effort into making sure that its newest OLED TVs are capable of getting the very best out of the new Xbox Series X.
Last year LG added HDMI 2.1 ports to its OLED TVs, and this year it followed up by implementing a new 40gbps protocol that enables its TVs to take advantage of the new HDMI specifications. LG's OLED TVs offer features such as Variable Refresh Rate, Auto Low Latency Mode and enhanced Audio Return Channel, that combine to eliminate any on-screen tearing or judder during fast-paced gameplay and provide superior sound quality. The LG OLED TVs also offer super-fast 1 millisecond response times plus a low input lag of just 12ms, and support 4K video streaming at 120Hz.
With four HDMI 2.1 ports in all, LG's OLED TVs can easily accommodate those who want to plug in an AV receiver to further enhance their experience.
LG's 2020 OLED TVs also support the new HGiG profile created by the HDR Gaming Interest Group, which is meant to ensure that the latest HDR video games titles look exactly as their developers intended.
The Xbox Series X supports Dolby Atmos, and soon, Dolby Vision, which makes them a natural fit for LG's OLED TVs as they're already compatible with those features.
It's also worth mentioning that LG launched its first-ever 48-inch OLED TV this year, which is an ideal size for Xbox Series X gamers who're confined by their parents to their bedrooms.
Moreover, LG points to the fact that its OLED TVs have been Eye Comfort Display certified by TÜV Rhineland due to their low blue light emissions and minimal flicker. That should be beneficial to those who like to play their favourite games for hours on end.
"We take the needs of gamers very seriously when developing our OLED TVs so to be able to be an official partner to Xbox Series X is a partnership that is very meaningful to us," said S.P. Baik, head of TV Product Planning at LG Home Entertainment. "We're confident that the heightened visual quality from combining LG OLED TV and Xbox Series X will blow gamers away."