LG TVs from 2016 and beyond get Amazon Music app
By Mike Wheatley
- 12 September 2020
LG Electronics said this week it's bringing the Amazon Music app to a whole host of its smart TVs running its webOS platform, which means Amazon Prime and Amazon Music Unlimited subscribers will have access to millions more songs.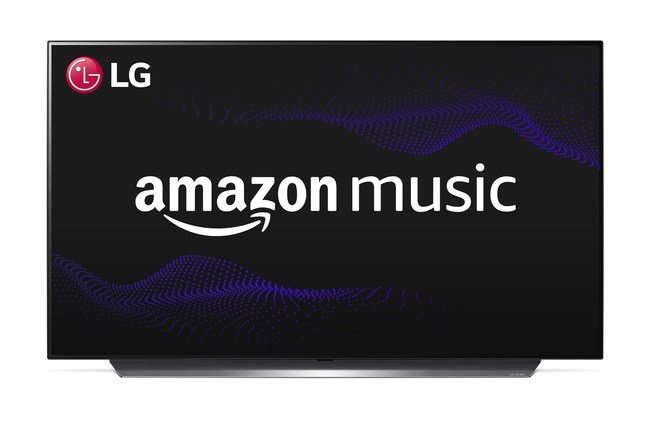 Smart TVs have of course, long since stopped being conduits for video consumption only. Not only can you watch TV, but you can also browse the web, control your smart home appliances, and even listen to streamed music from your favourite artists – that's assuming you have the right app on your TV, of course.
With Amazon Music, LG is bringing that app to its smart TV owners, and with it access to several million songs. What',s more, the app is also compatible with LG's newest Magic Remote, which makes it possible to utter some magic words to the TV and have it do your bidding without lifting so much as a finger. In addition, LG smart TVs can also connect to Bluetooth speakers via the app's Bluetooth Sound capability to create a full home entertainment system in their living rooms.
Amazon is currently offering an extended trial for Amazon Music Unlimited which brings 90 days of free access to the app, when you register an eligible LG TV with the app.
For those who want to continue enjoying the service after the trial period is up, they'll need to pay £7.99 for an Amazon Prime subscription, which gets you access to two million songs, or £9.99 for an Amazon Music Unlimited subscription, with over 60 million tracks.
LG has been striving to add more media sources and apps to its webOS platform. Last year's LG TVs were the first to add support for Apple's AirPlay 2 wireless protocol, which enables music to be streamed from an iPhone or iPad to the TV, and also connect to compatible speakers. A rival music streaming service, Spotify, has been available on LG TVs since 2014.
LG said Amazon Music is launching on LG TVs globally in "Asia, Europe and the Americas". The app will be compatible with all LG Smart TVs launched since 2016, including its LCD NanoCell TVs and its fancy OLED models.
"Bringing Amazon Music support to LG TVs is another example of the added value benefits our customers receive after the initial purchase," said Park Hyoung-sei, president of the LG Home Entertainment Company. "LG's smart TVs are designed to combine everything that the customer could possibly want in one single seamless experience, from live television and sports events to the streaming of TV shows, movies, music and more."