Hisense Refreshes Laser & ULED TV Lineup At CES 2020
By Mike Wheatley
- 9 January 2020
Chinese brand Hisense showed off some nice new TVs at the Consumer Electronics Show this week, including a refreshed laser TV and several premium ULED TVs featuring its advanced quantum dot technology.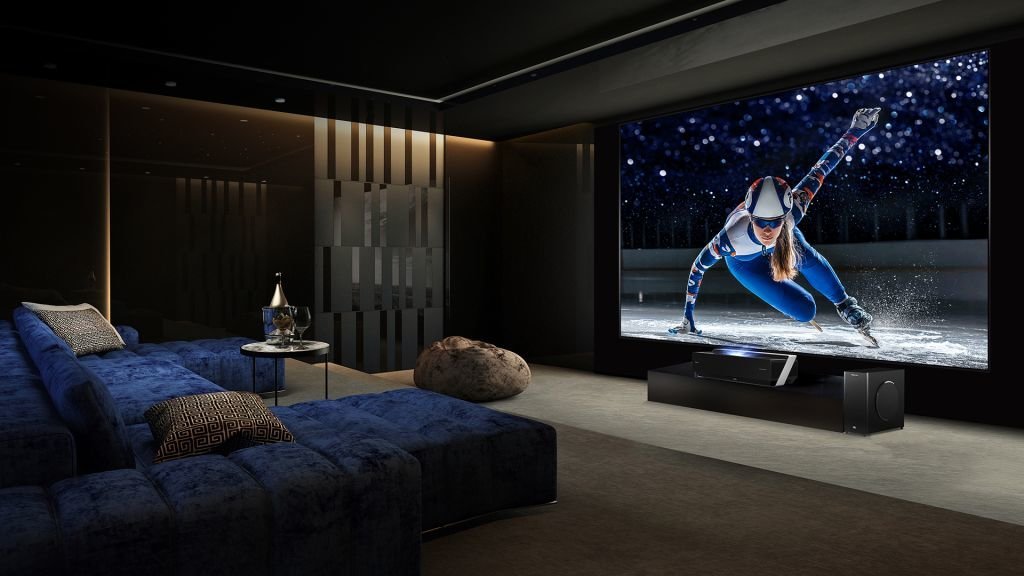 The Hisense L5 Laser TV is the successor to last year's L10E range, and pairs a display screen with an ultra-short throw projector for more precise image control. Hisense said the L5 will go on sale in April, and that the new model is slightly dimmer than its predecessor at just 2,600 lumens, compared to the L10E's 3,000 lumens. It also has a smaller colour gamut, and runs the Android TV platform as opposed to Hisense's Vidaa U platform.
Still, the L5 laser TV should at least be significantly cheaper than the L10E, which might be enough to make up for the small drop in performance.
As for the company's ULED range, which is comparable with Samsung's QLED TVs, Hisense's new flagship is the XD9G, which uses Dual Cell panel technology wherein a 2K and 4K panel are fused together. The result of this is enhanced contrast, and the company claims it rivals that of OLED, with the advantage being it's much cheaper.
The company has also added some new models to its H Series ULED TVs, including a H9G Quantum model that succeeds last year's H9F, and the H8G, which is an update on last year's H8F. Hisense said those models will go on sale in April and March, respectively.
There were also some less advanced H65G and H55G LCD TVs on show. These models lack the quantum dot enhancements seen in Hisense's ULED range, but come at a much cheaper price.