HDMI Forum Announces Certification Program For HDMI 2.1 Cables
By Mike Wheatley
- 8 January 2020
TV makers are getting serious about HDMI 2.1 and so the HDMI Forum has decided to create a new certification program for "Ultra High Speed" cables with minimum requirements including support for 4K and 8K video.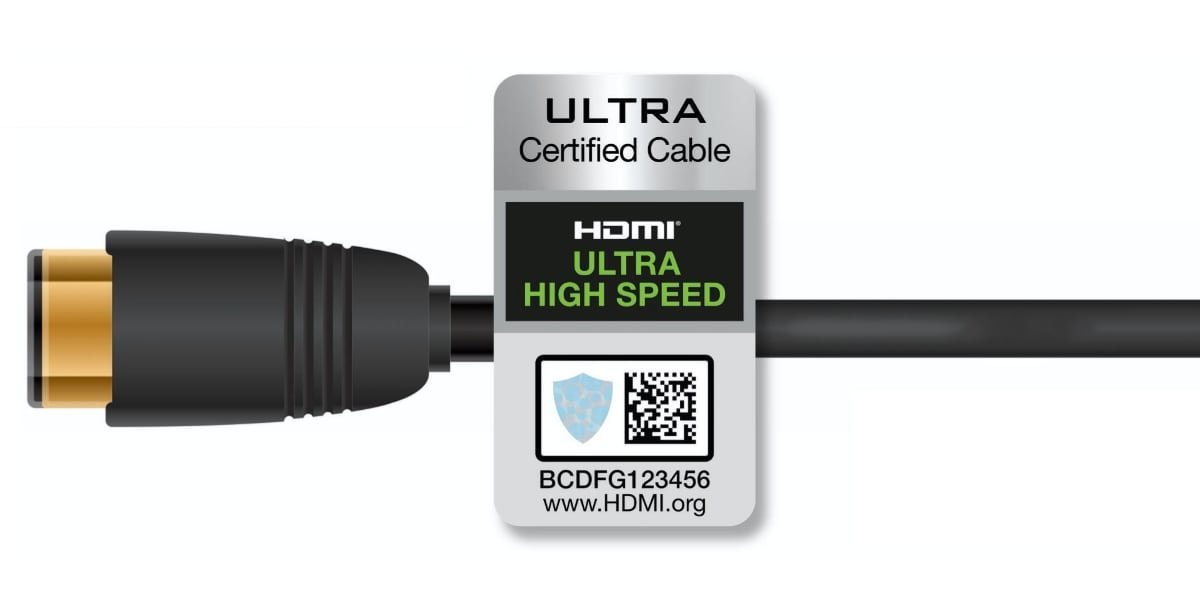 New cables are necessary for HDMI 2.1 as it uses a new signaling system called "Fixed Rate Link", or FRL, which replaces the older TDMS system in HDMI 2.0.
The mandatory certification for the new Ultra High Speed cables is meant to help consumers identify good quality products and avoid counterfeit items, the HDMI Forum said.
"The Ultra High Speed HDMI cable is the only way to ensure all the features and capabilities of the HDMI 2.1 Specification are delivered from a source device to a display," HDMI Forum President David Glen said in an announcement. "Ensuring Ultra High Speed HDMI cables are compliant with the HDMI 2.1 Specification is essential to the HDMI eco-system. The HDMI Forum's mandatory ATC-only certification requirements are designed to ensure cables are compliant with the HDMI 2.1 Specification. And the anti-counterfeit Ultra High Speed HDMI Certification Label and its scanning results provides a visible verification of certification that a product meets the HDMI Forum's requirements."
Besides meeting the 4K and 8K video bandwidth requirements, new HDMI 2.1 cables will also be tested for their support for features such as QMS, VRR, eARC and more. They'll also have to meet all current EMI requirements related to minimising wireless interference. The HDMI Forum said tests must be carried out at an authorized testing centre, and that cables of all lengths must be tested.