Freeview Play hits major milestone with 30,000 hours of on-demand content
By Mike Wheatley
- 17 February 2021
Freeview Play has announced that it has managed to expand its enormous catalogue of TV content by more than 50% in the last two years.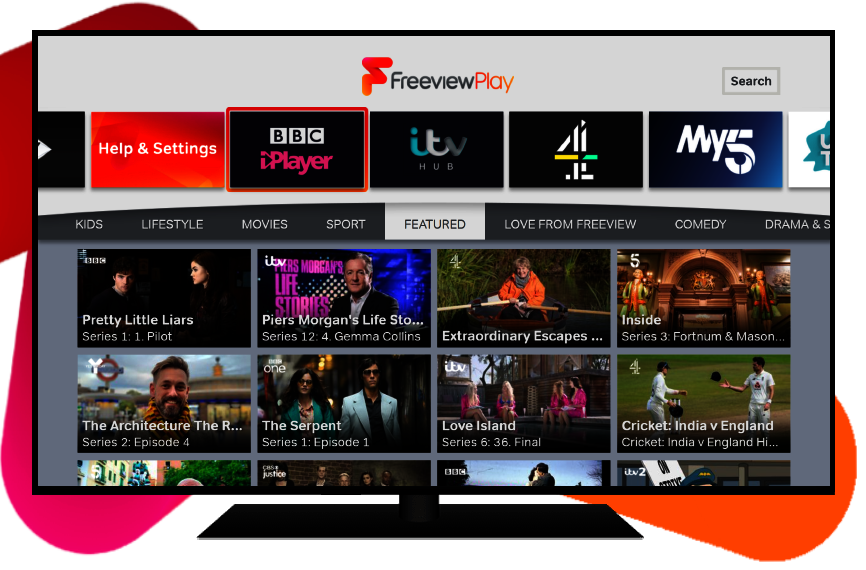 The company said Tuesday that its service, which comes pre-installed on most new smart TVs in the U.K., now offers more than 30,000 hours of on-demand content from services including the BBC iPlayer, ITV Hub, All 4 and My5. That's a whopping three and a half years of continuous TV binging right there.
The news comes at a time when Freeview Play has been working hard to expand the availability of its service with the addition of new, dedicated players and new partnerships with TV and device manufacturers. It has worked alongside British broadcasters too, in order to make on-demand content more widely available with the addition of new box sets, old favourites, brand new dramas and more educational programming.
Freeview said its service is now available in more than 13 million homes in the U.K. and counts more than 9 million regular viewers. That, it said, makes it the fastest-growing TV platform in the country.
Freeview's marketing director Owen Jenkinson said the growth of the service was helped by the fact that TV provides people with a way to stay connected while being stuck at home due to the COVID-19 pandemic.
"With over 30,000 hours of content, Freeview Play's incredible line up is free and easily accessible to all, so whether it's discussing a Prue Leith innuendo or a First Dates disaster, we can all get involved in the conversation," he added.
Freeview said some of the new shows recently added to its service include Peaky Blinders and Pretty Little Liars, available on the BBC iPlayer, The Masked Singer and Love Island on ITV Hub and The OC on All 4.
Freeview Play provides a universal search feature that enables users to find shows across all of the channels it offers, including recommendations based on people's viewing habits. The universal search can be accessed via Channel 100, it said. For people with accessibility issues, it provides an Accessible TV Guide.
For those who don't yet have Freeview Play, the service comes built-in to many new Smart TVs, including those made by Panasonic, Sony, Hisense, Hitachi, Humax and JVC, the company said. It's also available on Amazon Fire TVs and Android TVs. And for those who're not in the market for a new TV, they can buy a very cheap set-top box from Argos, Amazon or John Lewis with prices starting at just £70.
Most Freeview Play devices also support other popular video streaming apps including Netflix, Amazon Prime Video, Now TV and Disney+, so viewers will be able to access all of their favourite content from the same device.