BenQ launches its affordable iSeries projector range
By Mike Wheatley
- 9 October 2020
BenQ is updating its True 4K series of home projectors powered by Android TV with some nifty features that make them ideal for specific use cases, including films, sports and video gaming.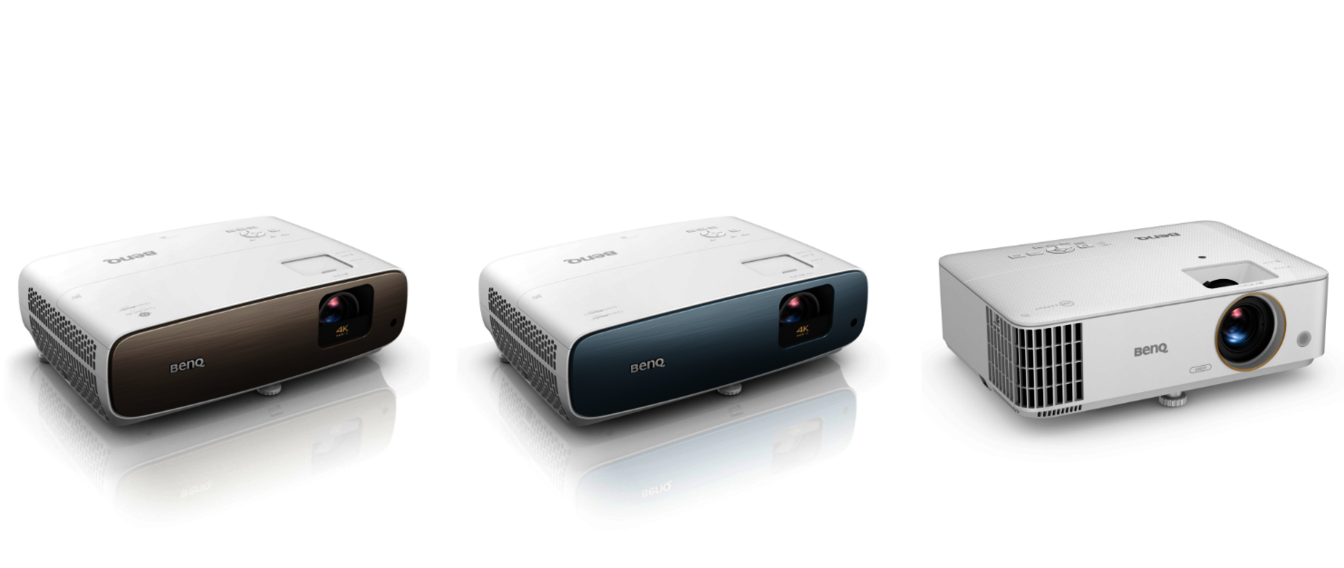 The BenQ iSeries, which includes the 4K DLP TK850i, 4K DLP W2700i and the 1080p DLP TH685i projectors, are updated versions of existing models, denoted by the addition of an "i" in the model name. Among the updates are better wireless connectivity and access to the Google Play Store for more gaming content. They can also receive content casted by Google Chromecast and Apple AirPlay.
Each projector uses a 1.3x zoom lens and is capable of projecting an image of a maximum 200-inches on the wall, with a more manageable 100-inch picture being achieved from a distance of around 2.5 metres away. BenQ said they're ideal for use on a tabletop, but the lens shift adds some flexibility.
As the 4K resolution suggests, the BenQ TK850i and the BenQ W2700i, which both set to retail at £1,579, are the higher spec models. The BenQ TK850i has higher brightness with its 3,000 lumens specification, which makes it suitable for use in well-lit rooms and therefore, perhaps a bit more family-friendly. The W2700i has an ANSI lumens rating of just 2,000, and is aimed more at movie buffs. Uniquely, it features BenQ's CinematicColor control technology to recreate a more accurate range of colours, the company said.
Both models also feature dynamic iris control and enhanced tone mapping that helps to adjust picture brightness on the fly, and deliver high quality HDR with a dynamic contrast of 30,000:1, the company claims.
The BenQ TH685i is half as cheap at just £759, and is also the model that's dedicated to video games fans. BenQ says it has an ultra-Low input lag of 8.3ms@120Hz and comes with dedicated game modes to get the best performance from different games consoles. Of course, it doesn't deliver 4K resolution, maxing out at 1080p, but it can nonetheless cope with 4K source material, BenQ said. It's also the brightest of the three models with a rating of 3,500 lumens.
BenQ said all three iSeries projectors will be available at a range of U.K. retailers in the coming weeks.