Apple tvOS 14 brings improvements to AirPlay 2, multi-user and picture-in-picture modes
By Mike Wheatley
- 23 June 2020
Apple this week unveiled the latest version of its tvOS operating system, with the main focus being on improvements to existing features rather than anything truly original.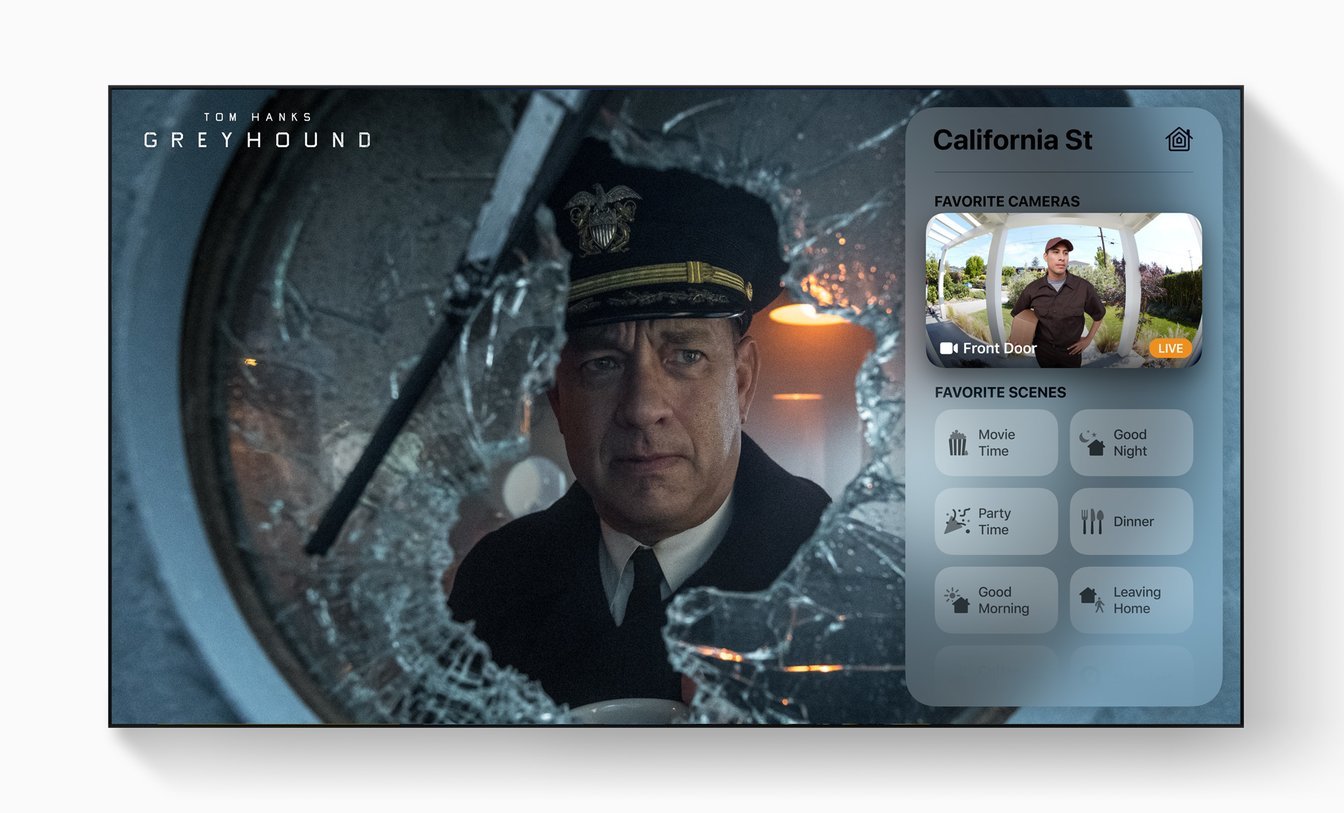 The improvements in tvOS 14 include an expansion of its multi-user support feature to Apple Arcade, which means gamers will be able to resume playing games where they left off in previous sessions. In addition, tvOS 14 adds support for Xbox Elite 2 and Xbox adaptive controllers.
The presentation at Apple's WWDC developer conference also focused on Apple's Home products, which include its connected home platform HomeKit. With tvOS 14, it's now possible to access HomeKit scenes from the Apple TV control center and receive doorbell notifications, with live feeds that show who's standing outside the door via the picture-in-picture mode.
The picture-in-picture mode has also been expanded to work system-wide on Apple TV, which means it's now possible to watch the football or the latest news while working out with a fitness video, for example. In addition, Apple is introducing support for two sets of AirPods and AirPlay in picture-in-picture mode on Apple TVs.
Other updates to come in tVOS 14 include support for 4K videos sent from an iPhone or iPad via AirPlay to Apple TV, as well as support for YouTube in 4K resolution.
"Watch the latest YouTube videos in their full 4K glory," the company said. "Your favourite music, slo‑mo, outdoor, and vlog footage never looked better."
Apple also introduced a software update that will soon be coming to AirPods Pro that will add support for spatial audio movie sounds, including Dolby Atmos, 7.1 and 5.1 channel surround sound. During the presentation, Apple showed how this feature will work with a TV, but did not specifically mention Apple TV as a supported device, though we assume that it will be.
The company also said that the Apple TV app will launch on Sony and Vizio TVs later in the year. The app is currently available on the Apple TV box, Amazon Fire TV, Roku TV and some new LG and Samsung smart TVs.
Rumours before WWDC suggest that Apple was planning to add support for AirPlay speakers as a permanent audio option for Apple TV. There was no announcement of this at the event, but we're hopeful that Apple will still announce this during its annual hardware event this autumn.
Apple said we can expect to see tvOS 14 to arrive during the second half of the year.